15th International Žumberak Race
Sošice (Croatia), Saturday 4 September 2010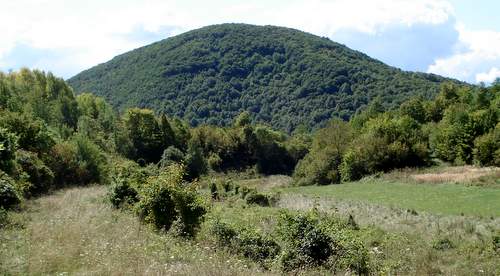 Through the wilderness of the Žumberak.
This 15.5k point-to-point road race travels through the amazingly beautiful Žumberak, a remote and sparsely populated mountain region in Croatia.
The event is staged in the village of Sošice, which is located at an elevation of 560 metres.
Although Sošice is just about 70 kilometres from the capital Zagreb and very close to the border with Slovenia, you will feel far away from the rest of the world.
It's a long drive along narrow and twisty roads to get there. If you like you can hop onto one of the free buses that bring participants from Zagreb to Sošice (and back to Zagreb in the evening).
After registration, the buses take the runners to the start in the village of Radatovići. On the bus ride you get the opportunity to study the course - an endless up and down through forests and small plots of grassland.
The route is very challenging as it features several substantial hills. It offers some marvellous views of the Žumberak. After the race, all runners will be rewarded with a warm meal at the village inn.
Over the years, the event has attracted many runners from neighbouring countries. In 2009, the winners were Tamás Oláh (54:38) and Réka Bátai (1:02:48), both of Hungary.
Race report, results and photos: 2010, 2009
Results: 2010
Country: Croatia
Venue (Map): Sošice (72km from Zagreb, 145km from Ljubljana, 225km from Trieste, 230km from Graz)
Date: 4 September 2010 (Saturday)
Race distance: 15.5km; children 0.15-1km
Start: 15.00 in Radatovići; children 14.30-15.30 in Sošice
Finish: Sošice
Entries: on the day in Sošice (until 13.45)
Entry fees: 60 HRK (ca. 8.25 EUR)
You get: bus service from Sošice to the start (at 14.00), T-shirt, finisher medal, a warm meal after the race
Free bus from Zagreb: at 11.00 from the car park behind the Cibona tower in Andrašecova street (return in the evening)
Prizes: prize money and trophies to the first 3 M/F; practical prizes and trophies to the first 3 in each category
Showers and changing facilities: yes
Number of finishers 2009: 134
Event website (in Croatian): 15. Zumberačka utrka (.doc file)
Contact: This email address is being protected from spambots. You need JavaScript enabled to view it.
No guarantee is made as to the accuracy or completeness of the information on this page.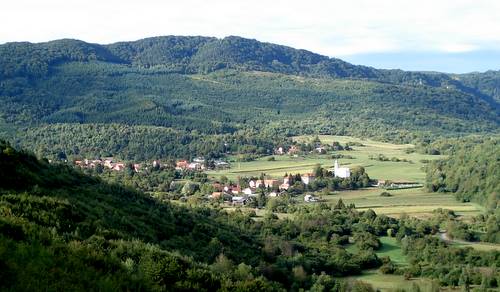 Sošice as seen from the 13-kilometre mark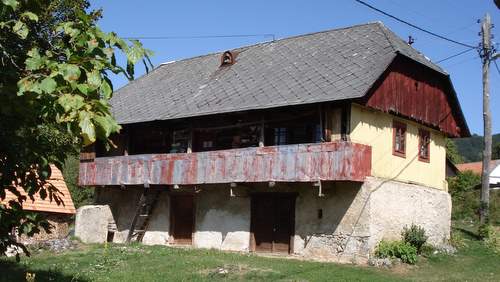 A traditional Žumberak house in Sošice