Monteforte d'Alpone (Italy), Sunday 23 January 2011

Angéline Nyiransabimana of Rwanda, winner of the Montefortiana Half Marathon 2011
Over 20,000 runners and walkers took part in the 36th Montefortiana, held in the beautiful wine-growing region around the village of Monteforte d'Alpone, near Verona in northern Italy.
The event comprises various non-competitive walks (from 9 to 28 kilometres long), children's races, a half marathon (Maratonina Demmy), and a road running race for elite athletes.
There were also a fair number of top runners in the half marathon, which features a very scenic but tough course. The first four kilometres are mostly flat but then follows a 5km-long ascent through vineyards and olive groves. The next 5km are downhill, and the last section is flat again.
More than 1,300 runners completed the course. Morocco's Laalami Cherkaoui celebrated victory in a time of 1:08:05 - a very strong time considering the challenging route. Cherkaoui's marathon PB is sub-2:15! Angéline Nyiransabimana of Rwanda led the women home in a time of 1:19:20 (her half marathon PB is 1:12:44).
The Montefortiana is not only popular for its attractive setting but also for its professionalism and friendliness. All participants get plenty of food and drinks before, during and after the races, as well as a generously-filled goodie bag. The routes are closed to traffic.
Results 36. Montefortiana 2011 - Maratonina Demmy:
Men (1168 finishers)
| | | | |
| --- | --- | --- | --- |
| 1. | Laalami Cherkaoui | MAR | 1:08:05 |
| 2. | Hicham El Barouki | MAR | 1:09:18 |
| 3. | Said Boudalia | MAR | 1:09:46 |
| 4. | Francesco Duca | ITA | 1:10:14 |
| 5. | Nelson Olempayei | KEN | 1:10:31 |
Women (176 finishers)

| | | | |
| --- | --- | --- | --- |
| 1. | Angéline Nyiransabimana | RWA | 1:19:10 |
| 2. | Giovanna Ricotta | ITA | 1:22:56 |
| 3. | Monica Carlin | ITA | 1:27:15 |
| 4. | Romina Fiorini | ITA | 1:27:46 |
| 5. | Miranda Sottoriva | ITA | 1:28:11 |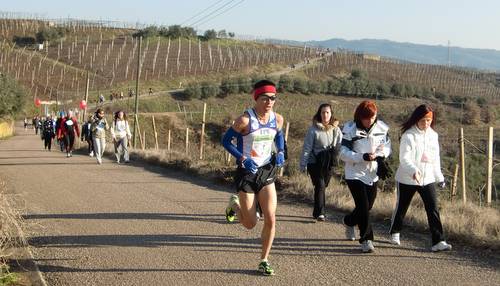 Chang Chia-Che of Taiwan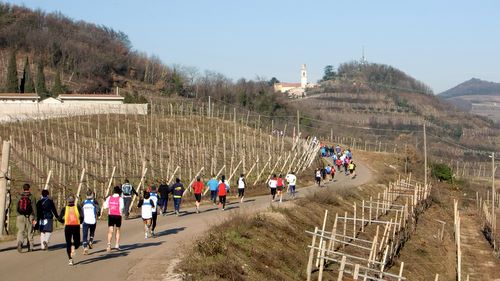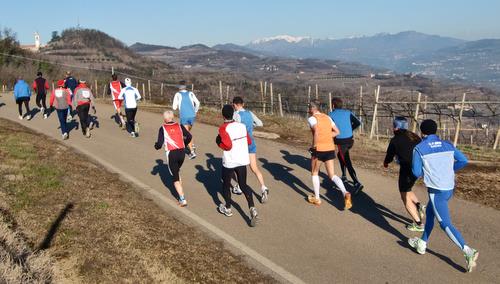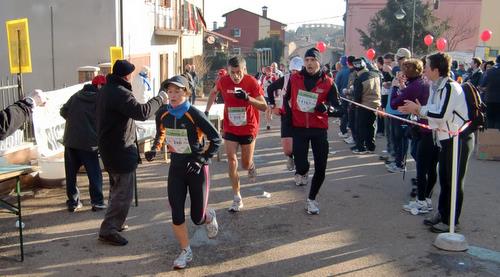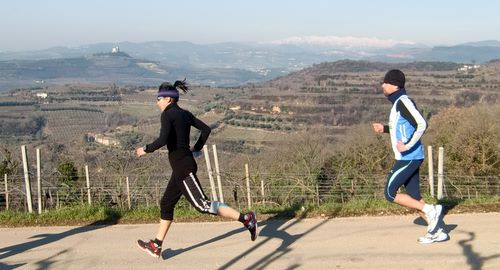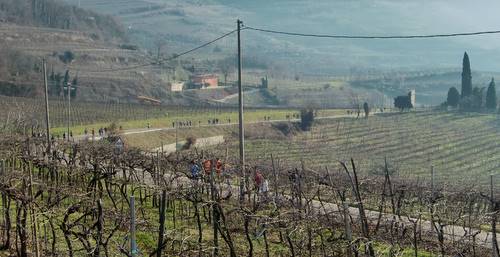 Race report and photos 2012: Ecomaratona, Montefortiana Turà
Race report and photos 2011: Montefortiana Turà
Back to: