Race preview: 3rd Cross in Lipica
Lipica (Slovenia), Sunday 21 February 2010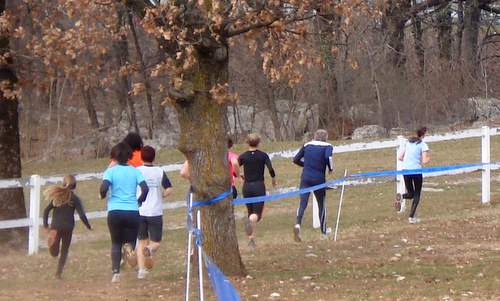 Paul Tergat did it, Kenenisa Bekele did it, and Paula Radcliffe did it as well. Okay, not exactly this race (although they surely would have loved the course) but they all took part in cross-country races over the winter to build up stamina for the road running season, and they continue to do so. Actually, you'll hardly find any world-class distance runner who does not race cross-country in the winter. It's great training and good fun.
This event in the Primorska region in Slovenia features a particularly fine setting. The races are held in the famous stud farm of Lipica where graceful Lipizzaner horses have been bred for more than 400 years. The horses will make way for you so that you can run on one of their pastures.
You'll run several mildly undulating laps, depending on your age category:
5km: men (born 1960 and before), women (born 1991/1992 and 1974 and before)
6km: men (born 1991/1992 and 1961-1974), women (born 1975-1990)
8km: men (born 1975-1990)
Lipica is located on the dry and rocky limestone plateau of the Karst, very close to the Italian border, and just about 15 kilometres from the port of Trieste. The climate in the region in winter is temperate, and underfoot conditions are usually good. You won't need any special cross-country running shoes.
The races conclude a series of four cross-country running events in the Primorska region. The entry fees for adults are 3.50 euros, children run for free.
Race report and photos: 2011, 2010, 2009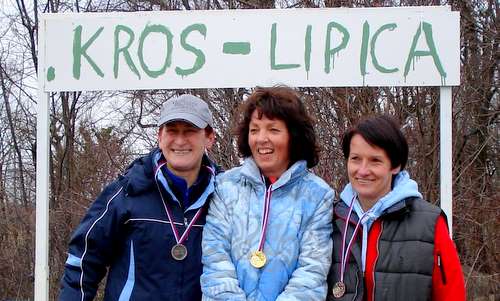 Race information:
Country: Slovenia
Venue (Map): Lipica (15km from Trieste, 84km from Ljubjana)
Date: 21 February 2010 (Sunday)
Race distance: 300m-3km (children); 5km; 6km; 8km
Start time:11.00-12.00 (children); 12.25-13.45 (adult categories)
Entries: on the day at the start
Entry fees: €3.50; no entry fees for athletes 18 years and under
You get: tea, fruit, sweets
Prizes: medals to the first 3 in each category, possibly practical prizes as well
Showers and changing facilities: no
Number of finishers 2009: 142
Event website (in Slovene): filipides.net
No guarantee is made as to the accuracy or thoroughness of the information on this page.