Sunday 21 May 2023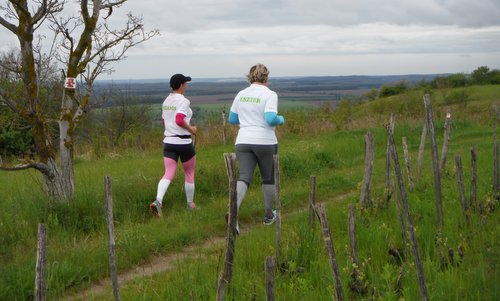 The Futás a koraszülöttekért (Run for Preemies) is an ultramarathon running event featuring a very scenic 66km point-to-point course through the hills of Zala County in Hungary.
The race is open to individual runners and to relay teams of up to ten runners.
The very hilly multi-terrain course begins at the ZalaZone test track, an automotive proving ground for testing vehicles, located on the northern edge of the town of Zalaegerszeg.
It ends on the main square of Keszthely, an old town situated at the western end of Balaton, Central Europe's largest lake.
The route takes the runners on mixed terrain (asphalt roads, gravel roads, cycleways and trails) through woods, farmland and villages, visiting many delightful spots as well as two of Hungary's best sights—the thermal lake of Hévíz, one of Europe's greatest spas, and the magnificent Festetics Palace in Keszthely.
The time limit to finish the race is eight and a half hours (7:43 min/km).
The fastest finishers and the best relay teams will receive awards, but the Run for Preemies is mainly a fun run through lovely scenery, staged for a good cause.
It's a Charity Run For Premature Babies and Infants in Need of Intensive Care. The event is supported by several prominent figures of distance running.
Map of the venue (blue: start; red: finish):
7. Run for Preemies:
Date:
Event website:
Number of finishers:
2023 (66km): 22 solo runners and 97 relay teams
2022 (66km): 23 solo runners and 89 relay teams
2021 (66km): 28 solo runners and 59 relay teams
2020: Event cancelled
2019 (66km): 13 solo runners and 90 relay teams
2018 (59km): 15 solo runners and 88 relay teams
2017 (59km): 32 solo runners and 81 relay teams
2016 (49km): 36 solo runners and 43 relay teams
Archive:
Race information:
Photo report:
No guarantee is made as to the accuracy or thoroughness of the information on this page.