Zalaegerszeg - Keszthely (Hungary), Sunday 7 May 2017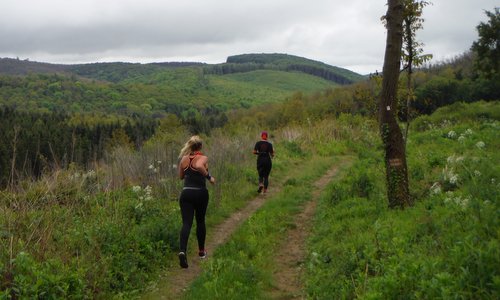 This year's Futás a koraszülöttekért, or Run for Preemies, was not only an amazingly-scenic race, it was also great fun: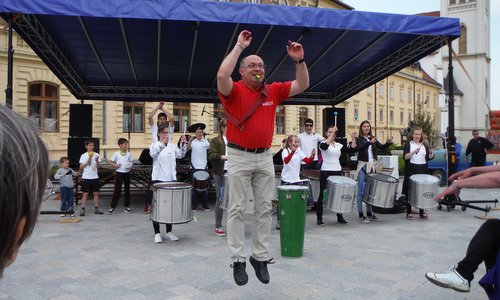 The event was held for a good cause. It supports a Charity for Premature Babies.
The route was 59.5km long — too much for the vast majority of runners, even in Hungary where ultra marathon running is a hugely popular pastime.
Fortunately, it was possible to run the race as part of a relay, and this is what many participants did. Teams consisted of between two and ten runners.
The race began at the delightful Göcseji Falumúzeum (Göcsej Village Museum) in Zalaegerszeg, a city of about 60,000 people in the western part of the country.
After the start, the field was guided by an ambulance through the city centre.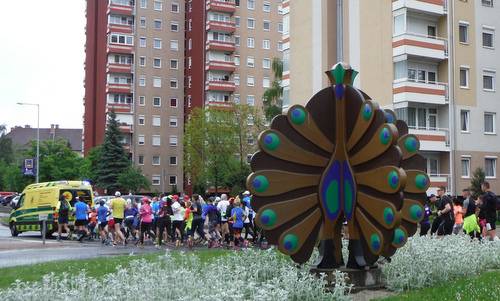 Then, the route took the runners into the hills of Zala Megye (Zala County).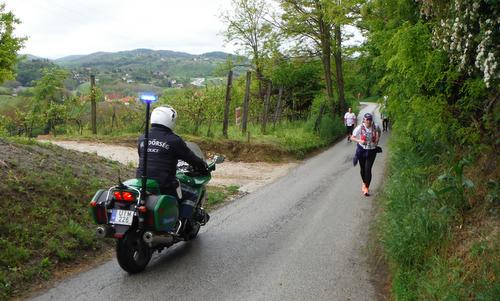 Follow the little bear signs and you won't get lost!
The race was run on a mix of roads and trails, some of which were quite slippery after a night of rain.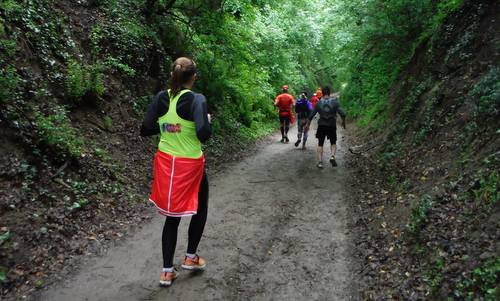 The route was very hilly and challenging, but it included also some flat sections.
It offered superb views of this beautiful part of the world.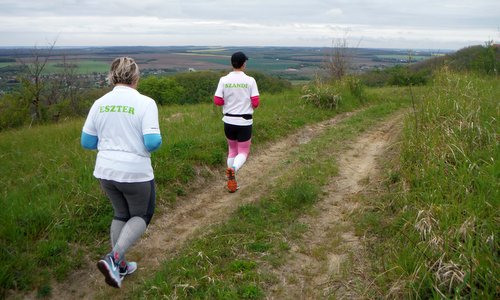 There were enough aid stations and many friendly volunteers on the course who helped the runners to keep going, and some local residents offered drinks as well.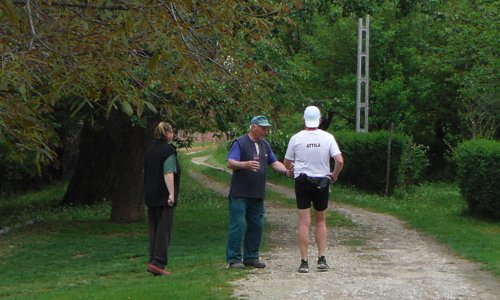 You've never done a race through a churchyard? Run for Preemies!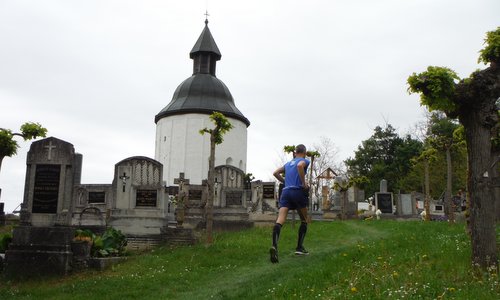 After passing the round church in the village of Kallósd, competitors headed for the next village, ...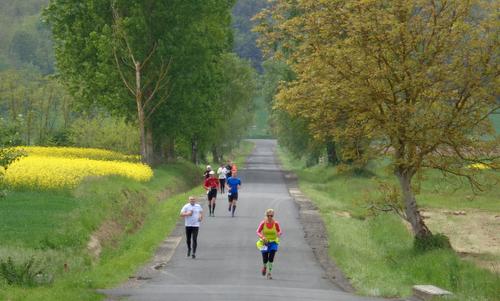 ... Kehidakustány, which is home to a big and popular thermal spa.
Then came the long climb to the village of Nemesbük.
Runners were rewarded with fine views of Balaton, Central Europe's largest lake.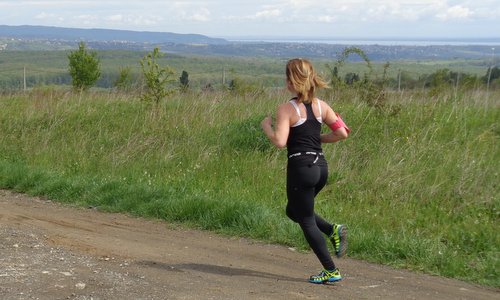 From this point, there were just about 13km to go to the finish, mainly downhill!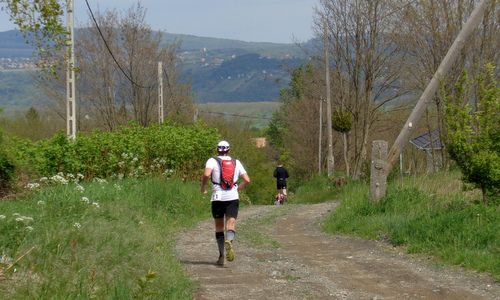 The next highlight on the course was the spa town of Hévíz, where the participants passed the second-largest thermal lake in the world, Lake Hévíz.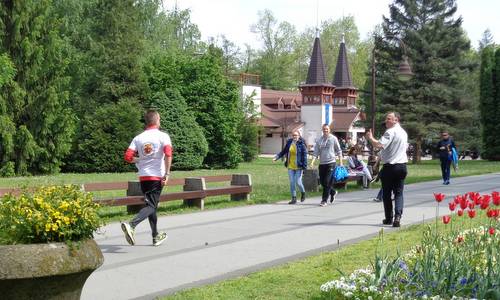 Finally, they ran through the park of the impressive Festetics Palace in the town of Keszthely.

The finish line was on Fő tér, Keszthely's spacious main square, where the finishers were treated with Hungarian delicacies and entertained by live music and by a very skilful Jump Rope group.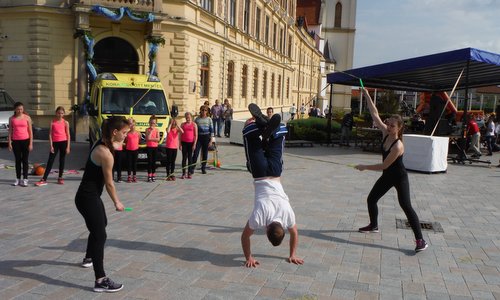 Once again, the race attracted a large number of fun runners as well as several elite ultra marathon runners.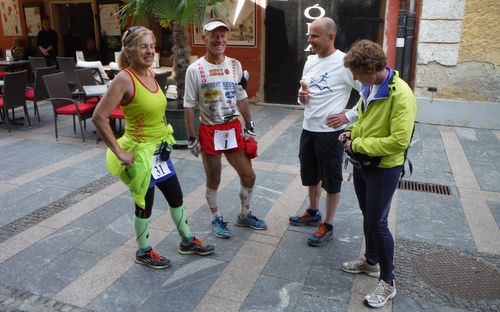 Race information:
Results: