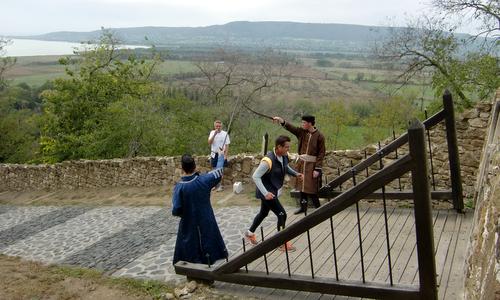 The Várfutás ('Castle Run') is a running event held on the Szigliget peninsula on the northern shore of Lake Balaton in Hungary.
Two options are available for participants, a 6km and a 10km race, starting at the sportpálya (sports field) in the village of Szigliget.
The finish line is at the entrance to Szigliget Castle.
According to our information, the event was last held on 8 October 2016.
(Last update: December 2019)
Map of the venue:
7. Várfutás:
8 October 2016 (Saturday)
Event website:
Archive:
Race review and details:
Photo report:
No guarantee is made as to the accuracy or thoroughness of the information on this page.