Saturday 26 June 2021 (postponed from 3 April 2021)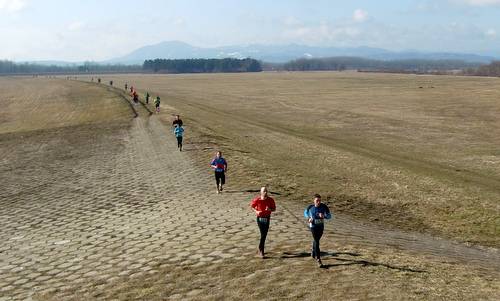 The Hendrix polumaraton (Hendrix Half Marathon) offers two trail running races (5km, 21.1km) held on a super scenic course along the green banks of the Sava which flows through Croatia's capital Zagreb.
Both routes are flat and almost entirely on trails or gravel paths.
Starting and ending at Hendrixov most (Hendrix Bridge, pictured below), a railway bridge that owes its name to a 'Hendrix' graffiti, the half marathon route heads upstream past Lake Jarun to the western city limits and then back to the city centre along the opposite river bank.
Update (2 June 2021):
This year, there will be only one race distance, 10km long, flat on gravel paths along both banks of the Sava as usual, starting at 7pm at Hendrix Bridge. The route will head eastwards towards Bundek park.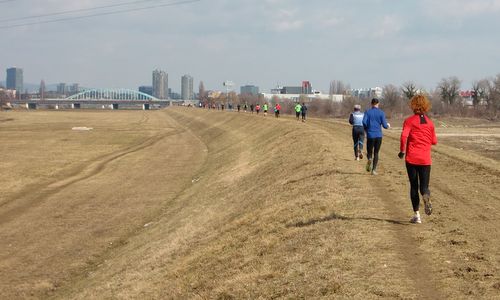 Map of the venue:
Number of finishers:
2021:
2020:
2019:
2018:
2017:
Hendrix Predvečernja Desetka 2021:
Date:
3 April 2021 (Saturday)

26 June 2021 (Saturday)
Race distance (!):
Start time:
Event website:
Archive:
Race information:
Photo report and results:
No guarantee is made as to the accuracy or thoroughness of the information on this page.