Sunday 26 February 2012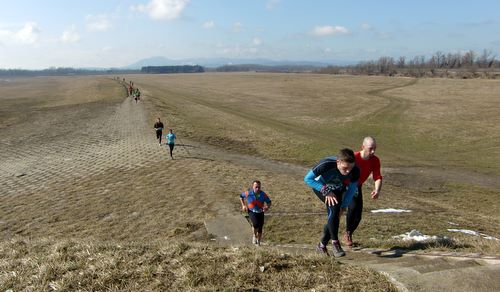 Savski polumaraton ("Sava Half Marathon") - the race in pictures: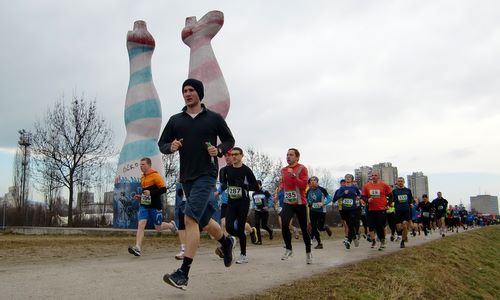 It was dull weather at the start in Zagreb ...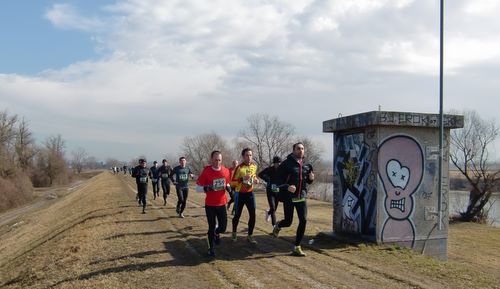 ... but the skies cleared quickly and it became a beautiful day.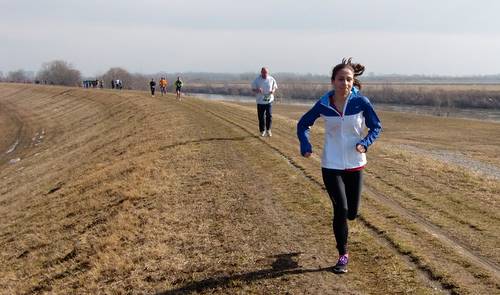 Participants ran on the dikes of the River Sava to the western city limits ...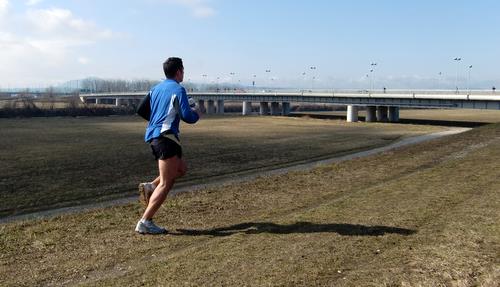 ... where they crossed Jankomir Bridge, ...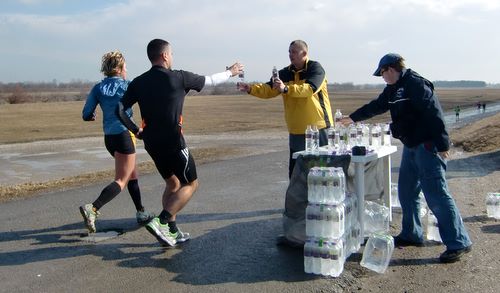 ... grabbed a drink, ...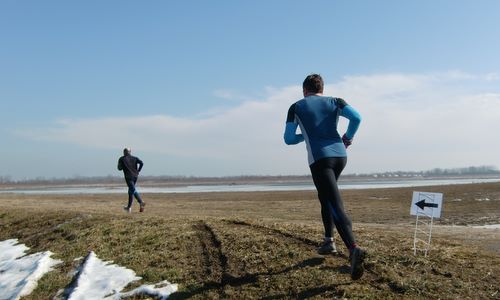 ... and followed the signs back to the city centre.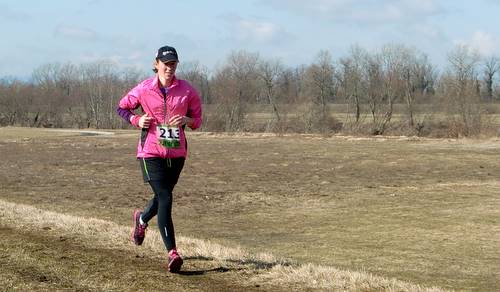 More than 270 runners completed the half marathon, and over 50 runners took part in the 5K trail race.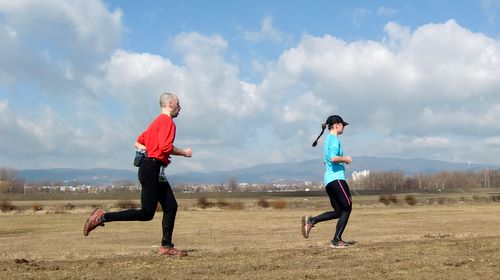 From the course, there were fine views of Mount Medvednica which rises above Croatia's capital.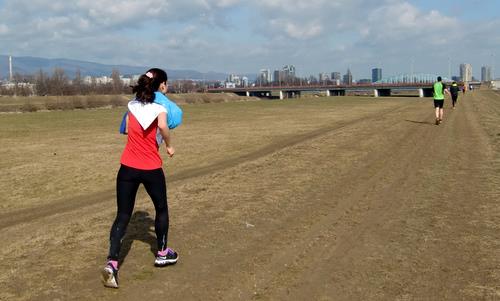 Back in the city, ...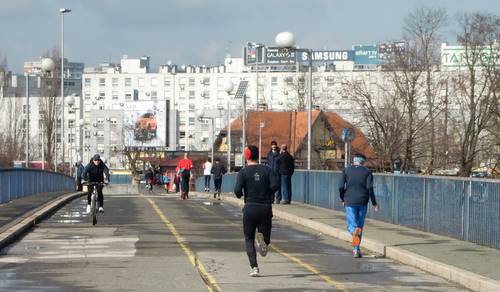 ... runners crossed a footbridge ...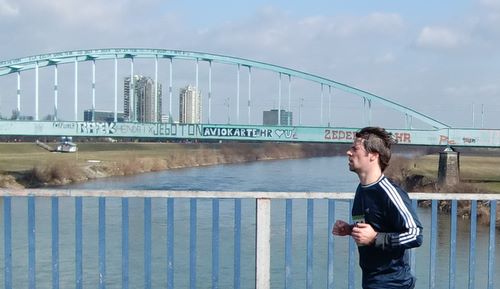 ... across the Sava ...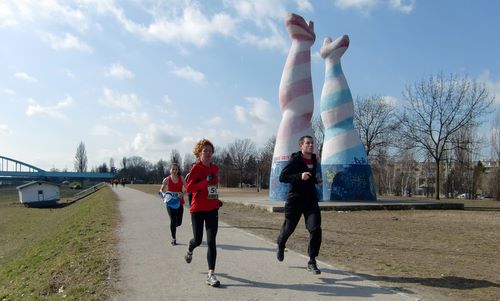 ... and sprinted to the finish line on the dike.
Results - 4. Savski polumaraton 2012
Men: 232 finishers

| | | | |
| --- | --- | --- | --- |
| 1. | Goran Murić | CRO | 1:18:30 |
| 2. | Blaž Barac | CRO | 1:18:44 |
| 3. | Bojan Ivošević | CRO | 1:21:55 |
Women: 45 finishers

| | | | |
| --- | --- | --- | --- |
| 1. | Ingrid Nikolesić | CRO | 1:29:28 |
| 2. | Tadeja Krušec | CRO | 1:44:10 |
| 3. | Kristina Crnko | CRO | 1:44:23 |
Event details:
Back to: