Tarvisio (Italy), Sunday 25 June 2017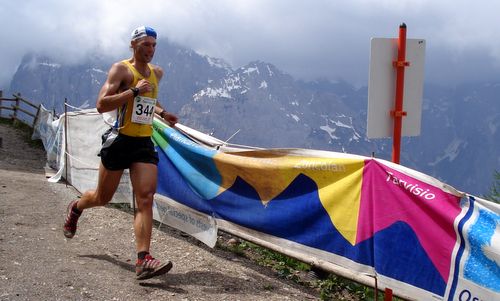 This mountain race (German: Berglauf, Italian: corsa in montagna) features an 11km-long uphill course which includes 1,200 metres of ascent.
The race is run on gravel roads, trails and ski slopes, starting on the main square of Tarvisio, a ski resort in the north-eastern corner of Italy, located just a few kilometres from the borders with Austria and Slovenia.
The finish line is at an elevation of 1,770 metres at the Santuario Monte Lussari, a pilgrimage church that sits on the summit of Mount Lussari, near the upper cable car station of the Tarvisio Ski Area.
Last year, 73 men and 23 women took part in the race. Eighty per cent of the finishers were Italians, twenty per cent came from Austria. The winners were Silvio Wieltschnig of Austria (1hr flat) and Marta Pugnetti of Italy (1hr 15min 27sec).
Race report, results and photos: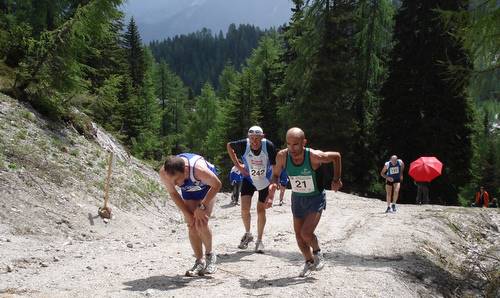 Race information:
Country:
Venue (Map):
Tarvisio (29km from Villach, 65km from Klagenfurt, 90km from Udine, 102km from Ljubljana)
Date:
Race distance:
Start:
at 10.00 on Piazza Unità, Tarvisio (754m)
Finish:
at Santuario Monte Lussari (1,770m)
Entries:
by post or e-mail (up to 22 June 2017, 12.00) with payment by bank transfer
late entries on the day (up to 9.30)
entrants must be registered with a sports club that is affiliated to a sports federation
Entry fees:
€15 (advance entries up to 22 June 2017)
€23 (late entries on the day)
You get:
cable car and bus service from the finish area back to the start area
Award ceremony:
at 14.00 on Piazza Unità in Tarvisio
Number of finishers 2016:
Event website:
No guarantee is made as to the accuracy or thoroughness of the information on this page. Please visit the official event website to verify the above information.