Fagagna (Italy), Sunday 25 November 2012
With over 2400 participants, four beautiful routes (between 7km and 30km long), fine November weather (fog in the morning, sunshine after 11am), plenty of food and drinks on the course (including grilled local specialities and Prosecco), and very low entry fees (€ 2.50), the 34th Marcia per le colline di Fagagna was a terrific fun event.
The "Walk through the hills of Fagagna" is not a race. It's a non-competitive event without timekeeping. Participants can start at any time between 8.00am and 9.00am, and they can decide on the course which route they want to run or walk.
All routes begin and end on the main square of the village of Fagagna, situated in the Province of Udine in the far north-east of Italy. Most of the route is on undulating trails through farmland and lovely countryside. Some short sections are on minor roads which are well marshalled. The route is very scenic, and it passes a number of castles and pretty villages.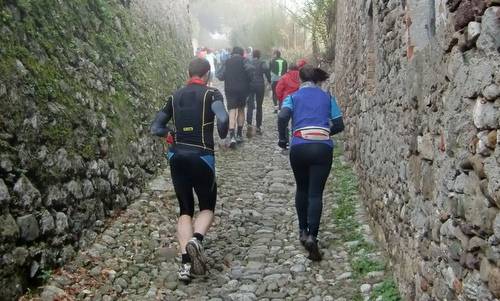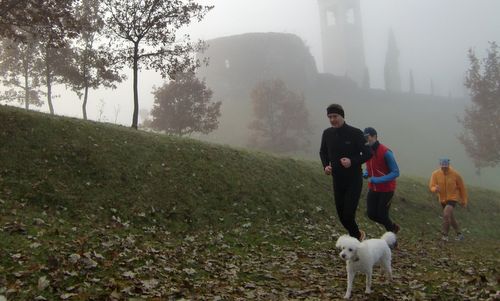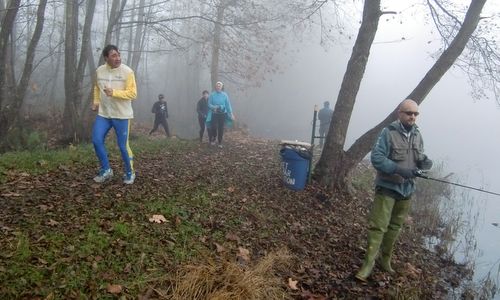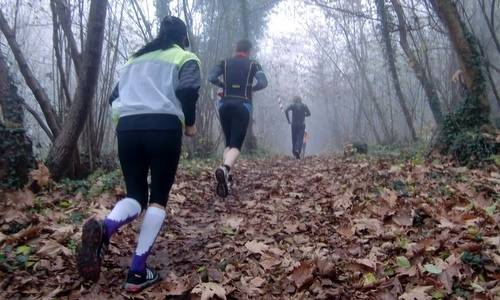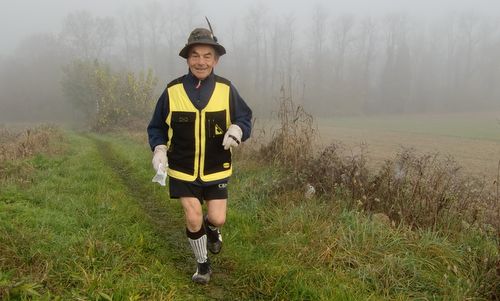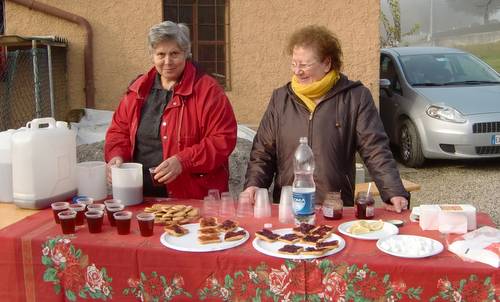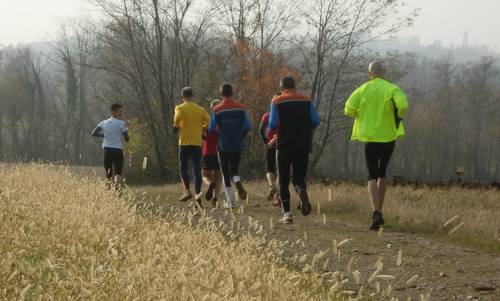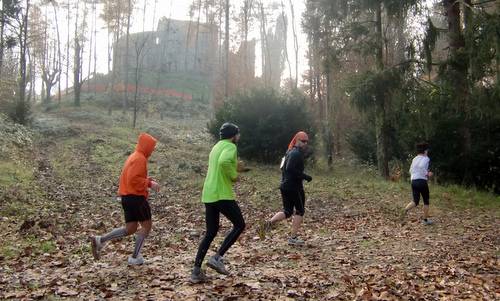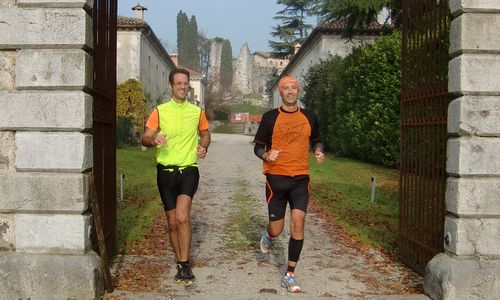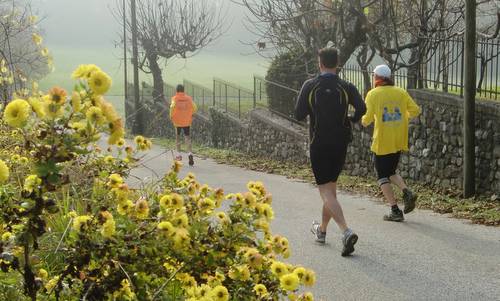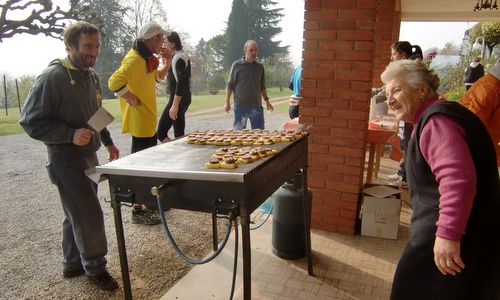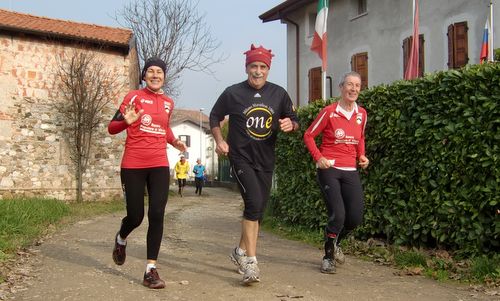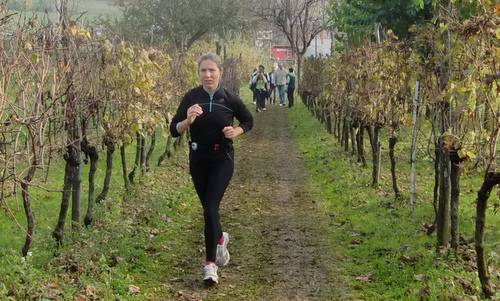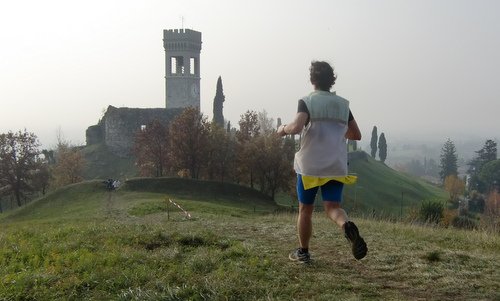 Event details: 34. Marcia internazionale per le colline di Fagagna 2012

Country: Italy
Venue (Map): Fagagna (Udine 15km, Trieste 85km, Venezia 125km, Ljubljana 169km)
Date: 25 November 2012 (Sunday)
Routes: ca. 7km, 12km, 20km, 30km
Start time: 8.00-9.00 (20km, 30km); 8.00-9.30 (7km, 12km)
Start and finish: on the main square of Fagagna
Entries: on the day at the start
Entry fees: € 2.50
You get: feed stations on the course and at the finish
Prizes: to the largest groups
Number of participants 2012: ca. 2400
Back to: