Sommacampagna (Italy), Sunday 13 May 2012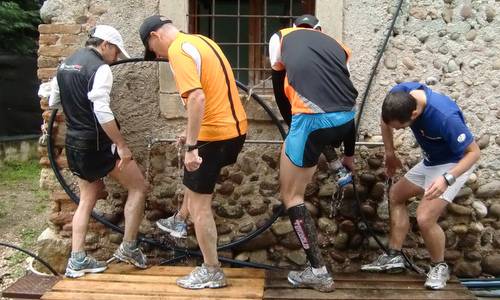 Five hundred runners and 180 marshals and helpers faced strong winds and rain on Sunday morning, when the first Trofeo del Custoza 25km race was held under unfavourable weather conditions.
Runners got very wet and muddy. Approximately half of the course was on trails which were waterlogged in parts. Nevertheless, everybody seemed to be in a cheerful mood as the race was, like its predecessor, the Maratona del Custoza, superbly well organized.
The route was challenging and very scenic (one loop of an undulating course through the wine-producing Custoza region near Verona in northern Italy). There were plenty of aid stations with friendly helpers along the course, the entry fees were low (15 euros), all finishers received a well-stuffed goodie bag (three bottles of "Bianco di Custoza" wine, pasta, parmesan cheese, some sweets, and a towel), and after the race there was more than enough "pasta al pomodoro" for everyone.
A number of strong Italian distance runners took part in the race. The fastest finishers were Gianluca Pasetto and Noemy Gizzi.
At the same time, over 2,000 participated in the Marciarena, which offered three attractive routes for fun runners and hikers (6km, 11km, and 17km).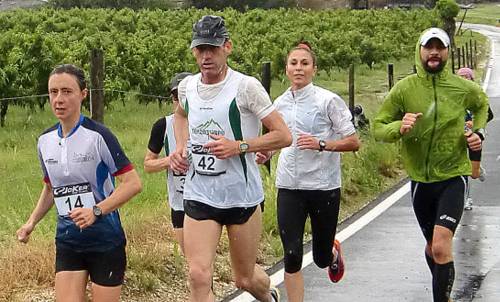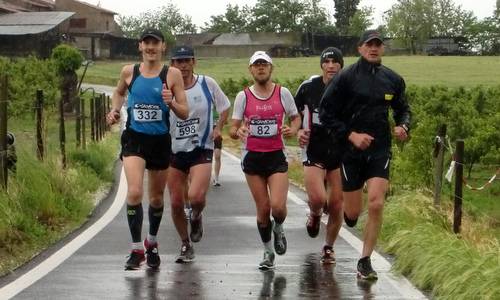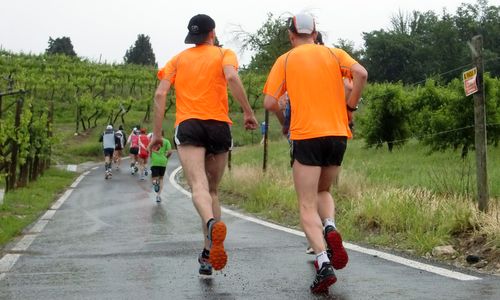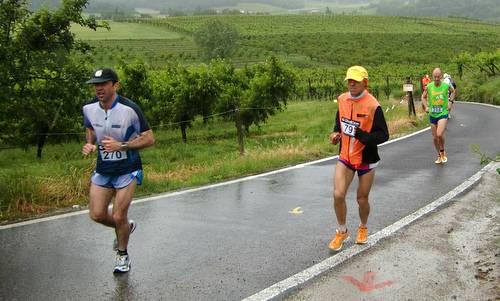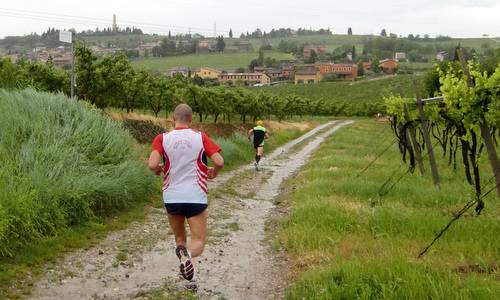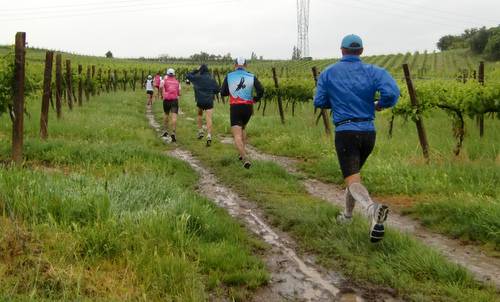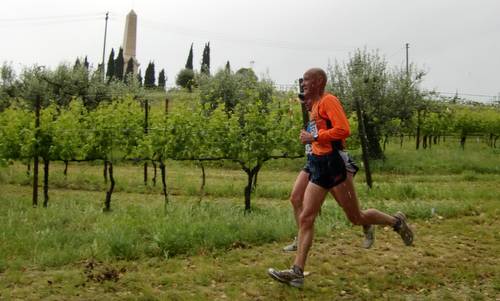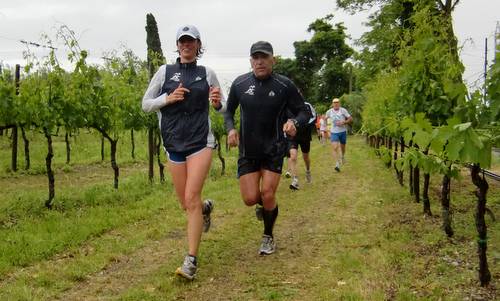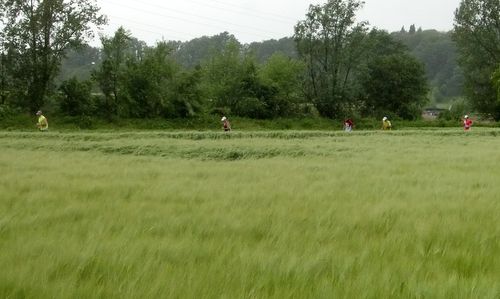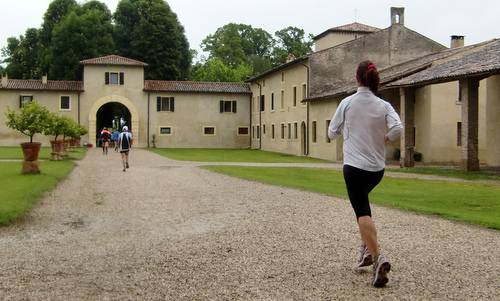 Results: 1. Trofeo del Custoza 2012
Men: 390 finishers

| | | | |
| --- | --- | --- | --- |
| 1. | Gianluca Pasetto | ITA | 1:29:17 |
| 2. | Pietro Colnagi | ITA | 1:29:46 |
| 3. | Isacco Piubelli | ITA | 1:32:03 |
Women: 90 finishers

| | | | |
| --- | --- | --- | --- |
| 1. | Noemy Gizzi | ITA | 1:48:22 |
| 2. | Lisa Borzani | ITA | 1:50:14 |
| 3. | Tiziana Scorzato | ITA | 1:50:43 |
Race information:
Back to: