17th Veronika Deseniška Run 2011
Breg pri Kočevju (Slovenia), Sunday 28 August 2011
After a week of exceptionally high temperatures in most parts of Central Europe, participants in the Tek Veronike Deseniške in southern Slovenia enjoyed pleasant weather, a friendly village atmosphere, a fine running course, and finally home-made cakes and salads after the race.
Over 200 runners of all ages took part in the event, which offered a half marathon, a 9.7K run, children's races and a guided walk.
The start and finish were in Breg pri Kočevju, a small village situated in a wide green valley, surrounded by densely forested hills. Breg is on the edge of the town of Kočevje, just about 60 kilometres south of Slovenia's capital city Ljubljana but far away from any main tourist routes.
The course was mildly undulating, mostly on dirt roads through the forest. About two or three kilometres in the village were on paved roads, and a short section was on trails. Parts of the course were out-and-back.
There was no prize fund but all participants took part in the post-race prize drawing. A runner from Croatia won the first prize — an exercise bench! The entry fees (8 euros for adults) included a towel as a souvenir.
The event is named after Veronika Deseniška, wife of Count Frederick II of Celje, murdered in the 15th century but immortalized in a Slovene opera.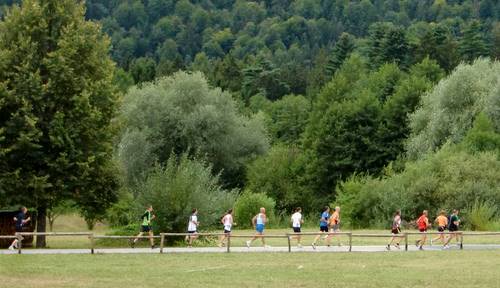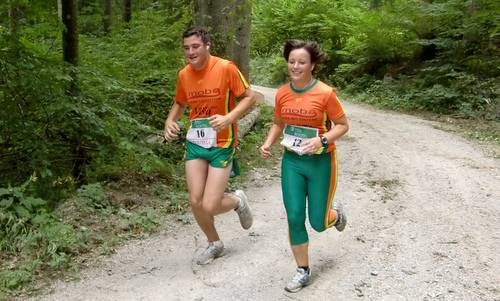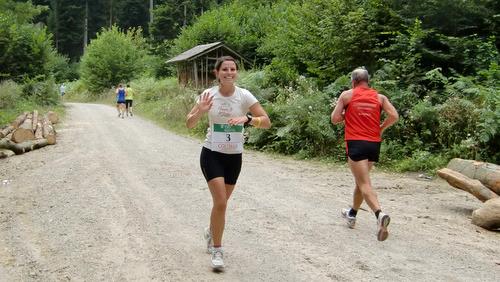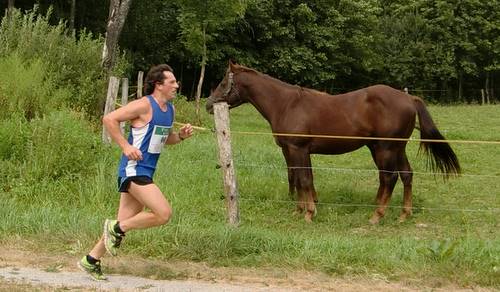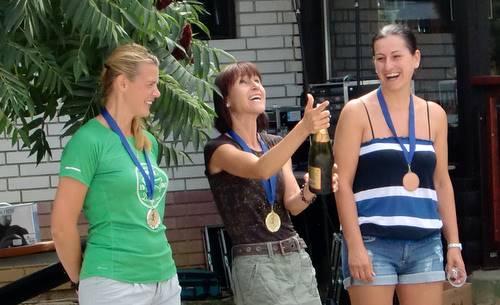 Results Tek Veronike Deseniške 2011

21km Men: 71 finishers
| | | | |
| --- | --- | --- | --- |
| 1. | Toni Habjan | SLO | 1:16:53 |
| 2. | Luka Ljubič | SLO | 1:17:39 |
| 3. | Franci Menič | SLO | 1:17:57 |
21km Women: 13 finishers
| | | | |
| --- | --- | --- | --- |
| 1. | Nataša Aljančič | SLO | 1:33:37 |
| 2. | Marta Plahuta | SLO | 1:38:06 |
| 3. | Špela Novak | SLO | 1:38:55 |
9.7km Men: 65 finishers
| | | | |
| --- | --- | --- | --- |
| 1. | Matej Benčina | SLO | 0:34:38 |
| 2. | Denis Guzelj | SLO | 0:36:04 |
| 3. | Bojan Vidmar | SLO | 0:36:44 |
9.7km Women: 25 finishers
| | | | |
| --- | --- | --- | --- |
| 1. | Nuša Bakovič | SLO | 0:47:32 |
| 2. | Polona Kopač | SLO | 0:47:47 |
| 3. | Milena Renko | SLO | 0:49:37 |
Map: Breg pri Kočevju, Dolenjska, Slovenia
Back to: