Ljubljana (Slovenia), Saturday 7 May 2011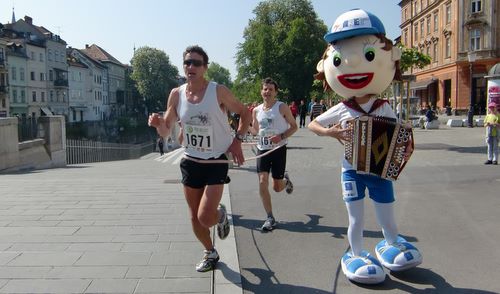 A record field of over 5,000 runners lined up for this year's Tek trojk, which is Slovenia's second-largest running event. The "Troika Run" forms part of the pohod ("march"), a tradional event that commemorates the liberation of Ljubljana at the end of World War Two.
The Tek trojk has a special character as it is not possible to take part as an individual runner. Competitors must form a 3-person team, and all team members must cross the finish line together.
Children and school students run 3 kilometres, whereas adults have the choice between the 12.5km and the 29km race, both starting and finishing in Ljubljana's very attractive and lively historic city centre.
For most runners, the Troika Run is a great fun event with very low entry fees (4 euros per person), but there's also a fair number of highly ambitious runners who take it as a very serious race, pushing the slowest member of the team, or even towing a teammate with a rope (pictured above).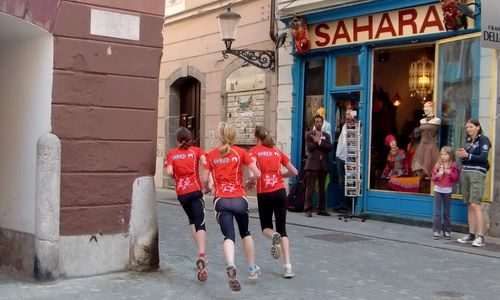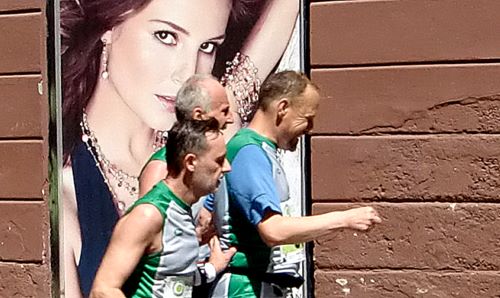 Number of finishers: 1671 teams (5,013 runners)
29km: 110 male teams, 55 mixed teams, 12 female teams
12.5km: 454 male teams, 528 mixed teams, 227 female teams
3km: 285 children's teams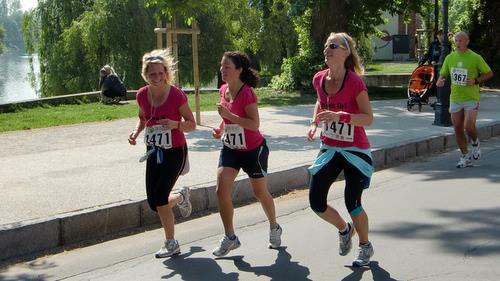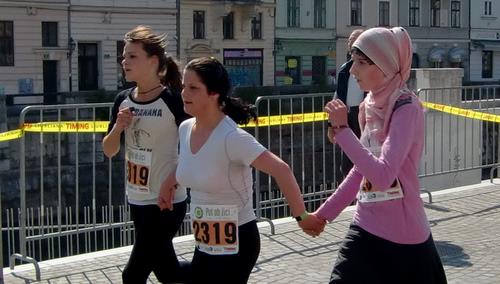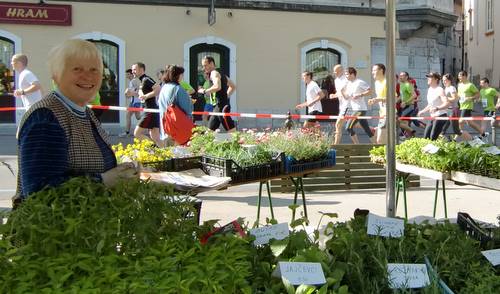 Event details: Tek trojk 2011
Race report and photos: Tek trojk 2009
Back to: