Grotta Gigante, Trieste (Italy), Sunday 27 November 2011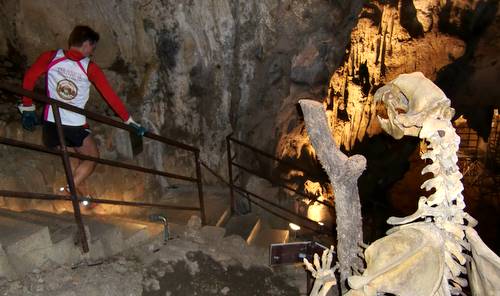 On a beautiful warm autumn day on the northern Adriatic, over 200 runners took part in this year's Cronotraversata del Maestro, a unique running race through the world's largest show cave, the Grotta Gigante near the port city of Trieste, Italy.
The race was run in time trial format, with runners starting at 30-second intervals.
At first, participants ran an 800-metre loop on roads and trails through the village of Borgo Grotta Gigante, situated on the Karst Plateau that rises steeply from the coast.
Then, competitors ran a loop through the gigantic limestone cave, which is almost 100 metres high. Runners descended 500 steps to the bottom of the cave where they ran through a fairyland of stalacmites and stalactites before they climbed 500 steps to get to the finish line at the exit of the cave.
Peter Kastelic from Ljubljana in neighbouring Slovenia, winner of last week's Palmanova Half Marathon, set a new course record time of 8 minutes 17 seconds.
The fastest woman was Italy's ultra and mountain runner Daniela Da Forno who completed the course in a time of 10 minutes 22 seconds.
After the race and the pasta party, runners got the opportunity to take part in a guided tour through the Grotta Gigante. Each participant received two entry tickets.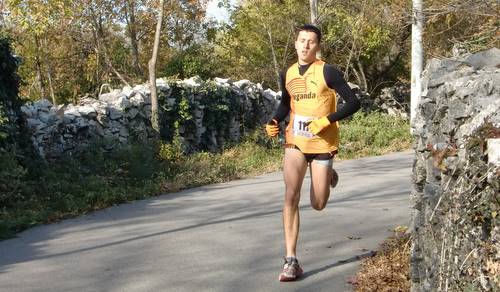 The first 800 metres were run on roads ...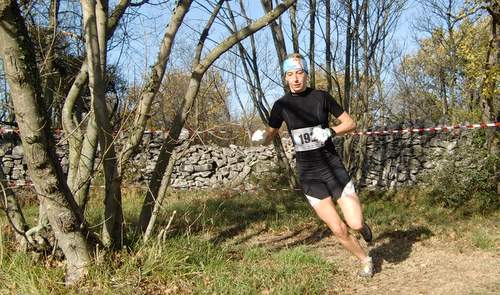 ... and trails around the Karst village of Borgo Grotta Gigante.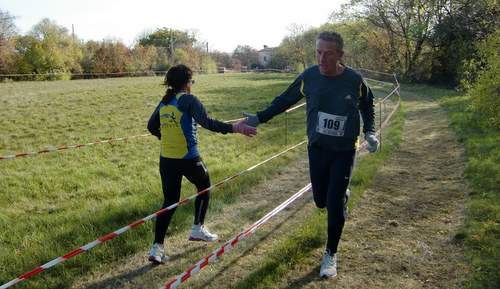 A last handshake before ...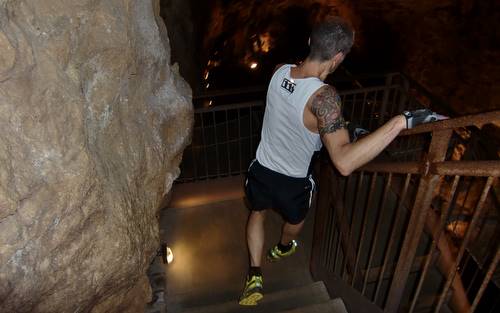 ... the steep descent into the cave.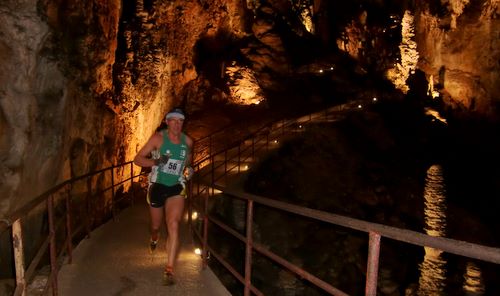 At the bottom of the Grotta Gigante, runners passed countless stalacmites.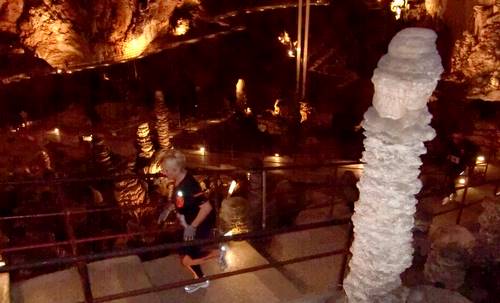 Then came the toughest part of the race, ...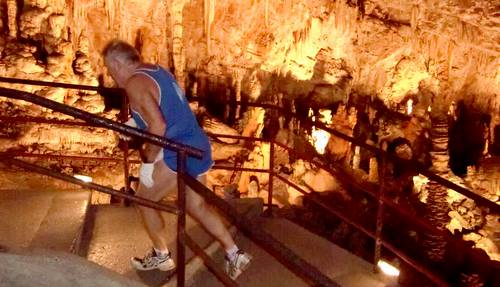 ... the 500 steps to get ...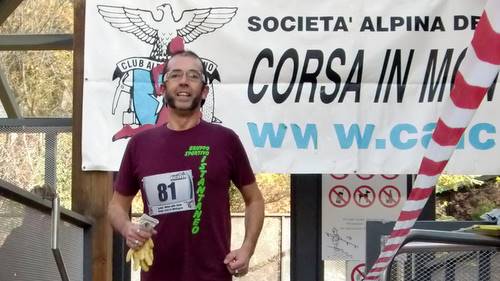 ... out of the cave!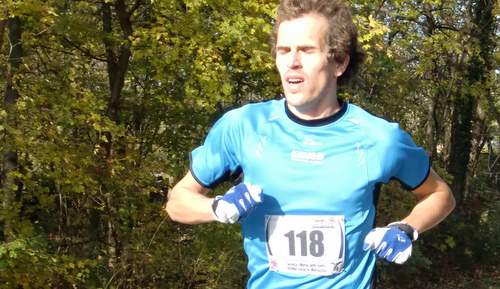 The fastest finisher 2011 - Peter Kastelic of Slovenia
Results: Grotta Gigante - Cronotraversata del Maestro 2011

Men: 158 finishers
| | | | |
| --- | --- | --- | --- |
| 1. | Peter Kastelic | SLO | 0:08:17 |
| 2. | Michele Ermacora | ITA | 0:08:24 |
| 3. | Alessandro Morassi | ITA | 0:08:38 |
| 4. | Emiliano Paoletti | ITA | 0:08:51 |
| 5. | Matic Slabe | SLO | 0:08:52 |
Women: 43 finishers

| | | | |
| --- | --- | --- | --- |
| 1. | Daniela Da Forno | ITA | 0:10:22 |
| 2. | Daniela Morassi | ITA | 0:10:48 |
| 3. | Serena Kuhar | ITA | 0:11:28 |
| 4. | Giulia Della Zonca | ITA | 0:11:38 |
| 5. | Michela Facchin | ITA | 0:11:40 |
Map of the venue: Grotta Gigante, Trieste, Italy
Back to: