32nd New Year's Race Varaždin 2010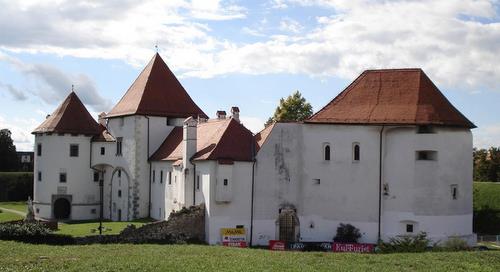 Varaždin Castle
The beautiful Baroque town of Varaždin in the far north of Croatia traditionally plays host to Europe's first running event of the year.
The race starts at the stroke of midnight when fireworks are launched, champagne corks pop, and everyone hugs and kisses and toasts the new year.
Start and finish is on Trg kralja Tomislava, Varaždin's lovely main square and centre of the New Year's celebrations.
The course through the old town and the residential areas to the south is completely flat and fast. Women run one lap, men go two laps. One lap is approximately 3.2km.
Male athletes who have the potential to finish on the podium take the race seriously as the first prize money of the year is on offer. All others can enjoy the moment and have fun.
In 2009, the winners were local athlete Valentina Belović (10:58) and Zsolt Benedek of Hungary (19:13).
Country: Croatia
Venue (Map): Varaždin (85km from Zagreb, 137km from Graz, 170km from Ljubljana, 280km from Budapest)
Date: 1 January 2010 (Friday)
Race distance: 3.2km (women), 6.4km (men)
Start time: 0.00 midnight
Start and finish: Trg kralja Tomislava (King Tomislav Square)
Entries: Kino "Gaj", 31 December 2009 from 21.00 to 23.00
Entry fees: No entry fees!
You get: certificate, finisher T-shirt
Prizes: trophies to the first 3 in the categories; prize money to the first 3 men (2000-1200-800 HRK)
Changing facilities: Kino"Gaj", Gajeva ulica 1 (near the start)
Number of finishers 2009: 67 men, 15 women
No guarantee is made as to the accuracy or completeness of the information on this page.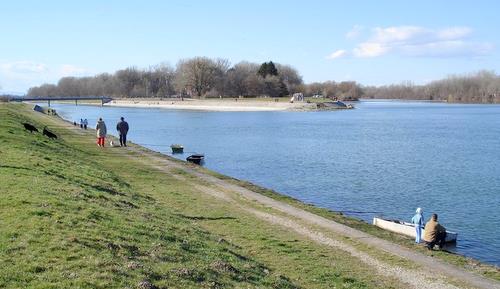 Training ground of the local runners - the banks of the River Drava in Varaždin