Sunday 4 June 2023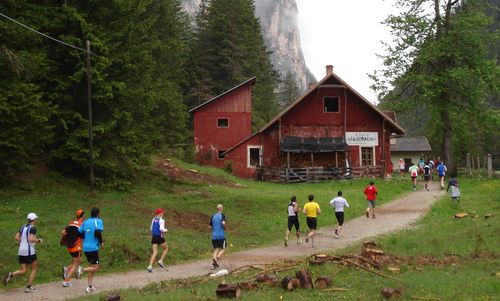 The Cortina Dobbiaco Run is a multi-terrain running event held annually in late May or early June in the Dolomites in northern Italy.
The 30k race follows a highly-scenic point-to-point route along a disused railway track through the mountain range.
For the most part, the race is run on gravel roads and forest trails.
The first half of the course is uphill (ca. 320 metres of elevation gain) and the second half is downhill (ca. 320m of elevation loss).
Starting in the ski resort of Cortina d'Ampezzo in the Veneto region, the route takes the runners through gorges and tunnels, across wooden bridges and past alpine lakes.
The finish line is at the Grand Hotel in the village of Dobbiaco (German: Toblach) which is in the autonomous province of South Tyrol (German: Südtirol) where most people speak German as a first language.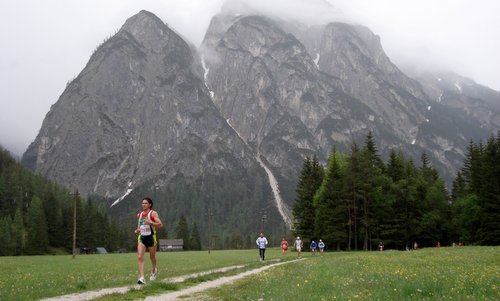 Map of the venue (blue: start; red: finish):
Cortina Dobbiaco Run 2023:
Date:
Race distance:
Start:
at 9.00 on Corso Italia in Cortina d'Ampezzo (1,211m)
Finish:
at the Grand Hotel in Dobbiaco (1,210m)
Event website:
Number of finishers:
2022: 1,729
2021: 1,968
2020: Cancelled due to Covid-19 restrictions
2019: 2,966
2018: 3,285
2017: 3,659
2016: 3,832
2015: 4,704
Archive:
Race report, results and photos:
No guarantee is made as to the accuracy or thoroughness of the information on this page.