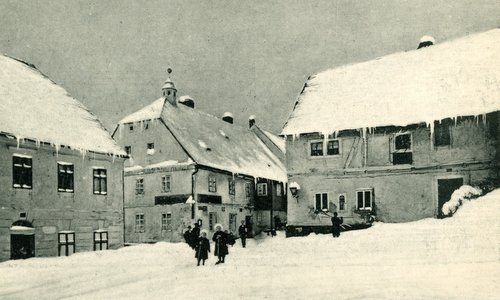 The Winter Run race series is held on six Saturdays in January and February in six of Czechia's ten largest cities.
Each event offers four races:
ca. 400m Winter Kids Run
ca. 800m Winter Kids Run
ca. 4km Winter Run
ca. 8km Winter Run
The 4k is one lap and the 8k is two.
All routes take the participants along rivers or through public parks or green areas that are popular with runners and inline skaters all year round.
Winter Run 2019:
12 January: Hradec Králové


4.3km and 8.6km along both banks of the Labe (Elbe) river
Start/finish on the left bank of the river, near the Old Town

19 January: Brno

4km and 8km through the southern part of Czechia's second-largest city
Start/finish at the Komec sports complex

26 January: Ostrava

4km and 8km through Komenského sady, a public park that stretches along the Ostravice river
Start/finish at the Nová radnice (New City Hall)

2 February: České Budějovice

4km and 8km along the Vltava river and through Park Stromovka
Start/finish on the green Sokolský ostrov (Sokol island) in the city centre

16 February: Olomouc

4km and 8km through two public parks, Smetanovy sady and Čechovy sady
Start/finish at the Výstaviště Flora Olomouc (Flora Olomouc Exhibition Grounds)

23 February: Praha (Prague)

4.2km and 8.4km through Park Ladronka in the western part of Czechia's capital
Start/finish at the 17th-century Ladronka manor
Event website:
Map of the venue:
No guarantee is made as to the accuracy or thoroughness of the information on this page.