Sunday 10 November 2019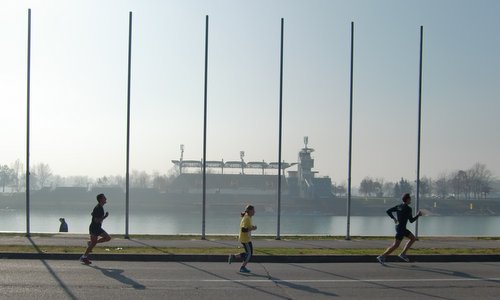 The Polumaraton Ivan Starek is a road running event staged every year in November at Lake Jarun in Zagreb, capital of Croatia.
Created for the Summer Universiade 1987, Jarun is home to a rowing regatta course, sports facilities, shingle beaches, cafés and bars.
Starting and finishing at the western end of the lake, the event comprises three races:
5km Jarunska petica
10km Jarunska desetka
21.1km Polumaraton (half marathon).
All three routes are IAAF-certified, completely flat and closed to traffic for the time of the race, thus offering a fine opportunity to set a personal best time.
Following the road that encircles Lake Jarun, the half marathon is three laps around the lake. The first lap includes a detour to the Otok Hrvatske mladeži (Island of the Croatian Youth).
Map of the venue:
33. Polumaraton Ivan Starek:
Date:
Event website:
Archive:
Race information:
Race report, results and photos: