Sunday 9 October 2022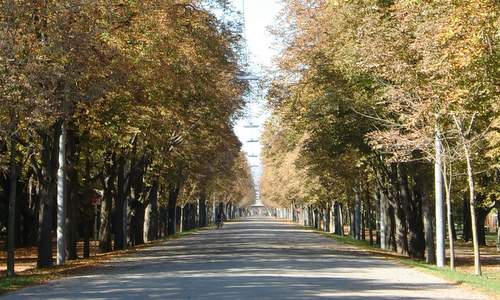 Just like the Frühlingsmarathon (Spring Marathon), which is also organized by the LCC Wien athletics club, the Herbstmarathon (Autumn Marathon) offers five races through the Prater park in Vienna, capital city of Austria:
7.03km
21.1km Halbmarathon (half marathon)
42.2km Marathon
21.1km Staffelhalbmarathon (half marathon relay for teams of three runners)
42.2km Staffelmarathon (marathon relay for teams of six runners)
And just like the event in the spring, the October event boasts a pancake-flat loop course which is closed to all traffic. The route is 7,032.5 metres long. The half marathon is three laps and the marathon is six laps of this course.
We don't know of any other marathon course in Central Europe that is as flat as this one. Only the U-turn on Hauptallee, a 4.4km-long avenue lined with chestnut trees (pictured), may slow you down a bit.
Map of the venue:
Wiener Herbstmarathon 2022:
Date:
Event website:
Archive:
Race information:
No guarantee is made as to the accuracy or thoroughness of the information on this page.