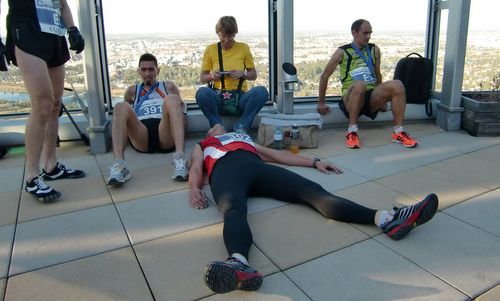 The Millennium Tower Run-Up is a tower running event in Vienna (German: Wien), Austria.
The race is held in the 171-metre-high Millennium Tower which stands on the right bank of the Danube.
Entrants have the choice of running up the tower once (Run-Up Light: 843 steps) or three times (Run-Up Extreme: 2,529 steps), starting in the Millennium City shopping and entertainment centre and finishing on the tower's outdoor terrace on the 48th floor.
Runners are let off the start at 10-seconds intervals.
The second run of the extreme version starts ten minutes after the last runner has completed the first run. Then, the fastest finisher starts first, and the slowest starts last.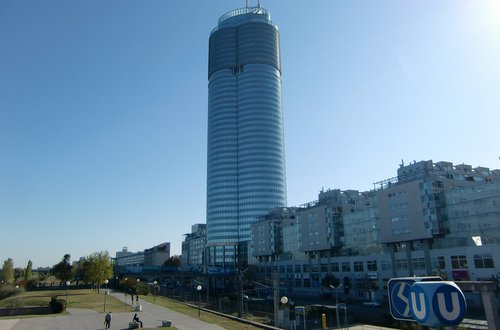 Map of the venue:
Archive:
Race review and event details:
Race report and photos:
No guarantee is made as to the accuracy or thoroughness of the information on this page.