Pečky (Czech Republic), Saturday 12 March 2016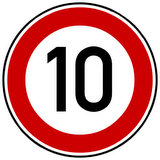 Held annually since 1980, the Pečecká desítka ("Pečky 10k") attracts well over 1,000 runners from the Czech Republic and beyond.
The 10k race features a mostly flat out-and-back course that begins and ends at the fire station of the small town of Pečky which is located approximately 50 kilometres to the east of Prague.
The route runs through agricultural areas and through the village of Ratenice to the turning point on the edge of the village of Cerhenice.
In 2015, the fastest finishers were Lukáš Kourek of the Czech Republic (30min 36sec) and Katarína Berešová of Slovakia (34min 11sec).
The event also offers children's races and a 1mile fun run.
Race information: 37. Pečecká desítka
Date:
Country:
Venue (Map):
Pečky (17km from Kolín, 50km from Prague, 180km from Brno)
Start time and race distance:
8.30-10.00: 60m-1,609m (children's races)
10.10: 1,609m (1mile fun run)
12.00: 10km
Start and finish:
at the fire station, V.B.Třebízského
Race centre:
in the sports hall at Park Svobody (on the day 9.00-11.00; children's races: 20min before the start of each race)
Entries:
children's races; 1mile fun run: entries on the day
10km: online (race limit: 1,300 runners)
Entry fees:
children's races: no entry fees
1mile: CZK 50
10km:

CZK 200 (up to 20 January 2016)
CZK 250 (up to 20 February 2016)
CZK 300 (after 1 March 2016)
Exchange rate: CZK 100 = ca. € 3.70
You get (10km):
certificate
entry into the prize drawing
entrants can order a T-shirt for CZK 180
Showers and changing facilities:
Prizes (10km):
to the first 8 men and 6 women
category prizes
Award ceremony:
Number of finishers 2015:
children's races: 223
1mile fun run: 38
10km: 1,100
Event website:
No guarantee is made as to the accuracy or thoroughness of the information on this page! Please visit the official event website to verify the above information.