Jirkov (Czech Republic), Saturday 11 June 2016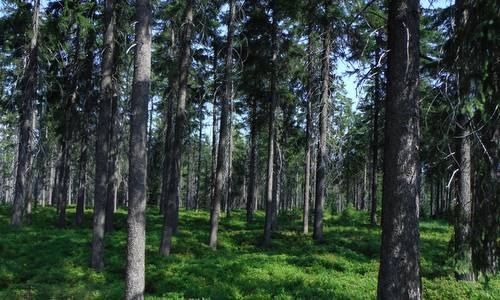 The Jirkovský Crossmarathon in the Czech Republic is a 42.2km mountain marathon race for runners, cyclists, hikers, and now also for kickbike riders.
In 2015, the event had 130 finishers (48 runners, 81 cyclists, 1 hiker).
Held in the Ore Mountains (Czech: Krušné hory; German: Erzgebirge), a mountain range that stretches along the border with Germany, the course features about 1,000 metres of ascent and 1,000 metres of descent.
The start and the finish are at an elevation of 310 metres in the small town of Jirkov which is situated in a coal mining area at the foot of the mountains.
The highest point on the course is at 905 metres above sea level.
The route runs on asphalt and gravel roads through beautiful scenery — forests, meadows, moorland and small villages.
Country: Czech Republic
Venue (Map): Jirkov (Chomutov 6km, Karlovy Vary 61km, Dresden 95km, Prague 100km)
Date: 11 June 2016 (Saturday)
Race distance: 42.2km (+998m/-998m)
Start time: 9.00 (opening ceremony), 9.05 (cyclists), 9.10 (runners)
Time limit: 4 hours (cyclists), 6 hours (runners), 10 hours (hikers)
Start and finish: 2. základní škola (2nd primary school) Jirkov, Studentská 1427
Race centre: in the start area (on the day 7.00-7.30 for hikers; 7.30-8.40 for runners and cyclists)
Entries: online (up to 5 June 2016); late entries on the day
Entry fees (hikers): 25 CZK
Entry fees (runners/cyclists): 140 CZK (up to 5 June 2016), 190 CZK (on 11 June 2015)
Exchange rate: 100 CZK = ca. 3.70 EUR (November 2015)
You get: certificate and a souvenir gift
Prizes: to the best finishers in each category
Number of finishers 2015: 48 runners, 81 cyclists, 1 hiker
Event website: www.ivosh.net/jcm/
No guarantee is made as to the accuracy or thoroughness of the information on this page! Please visit the official event website to verify the above information.