Verona (Italy), Sunday 2 June 2013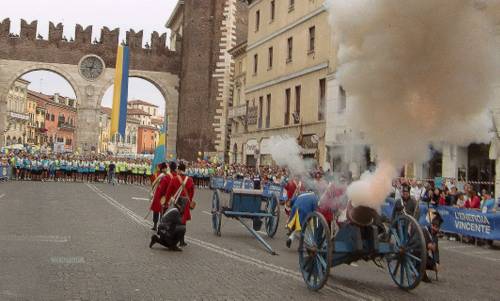 It began with a big bang!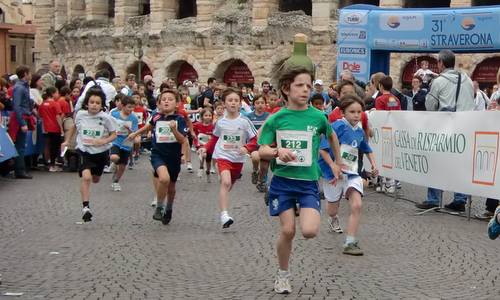 No, sorry, it began with the children's races, ...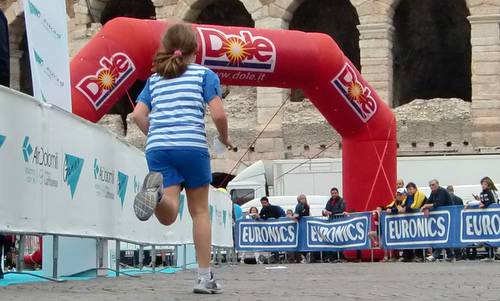 ... held on Saturday afternoon on Piazza Bra in front of Verona's imposing Roman amphitheatre.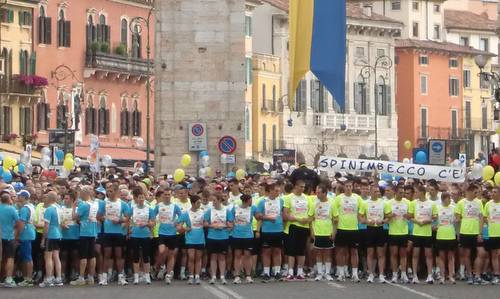 Then, on Sunday morning, a record number of almost 20,000 runners and walkers gathered on the piazza ...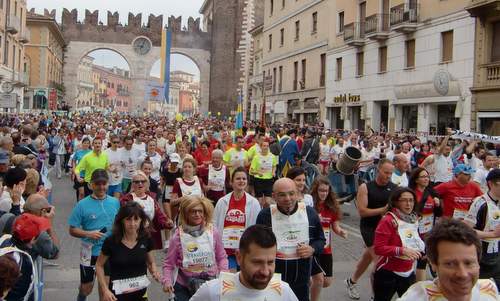 ... for the 31st Straverona, a non-competitive fun run ...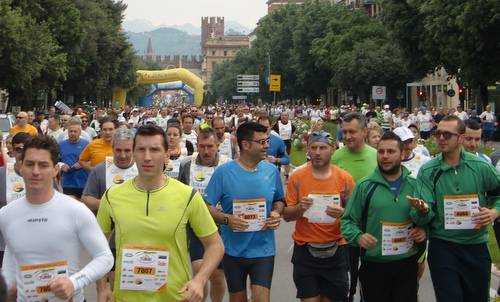 ... through the beautiful old city of Verona in northern Italy.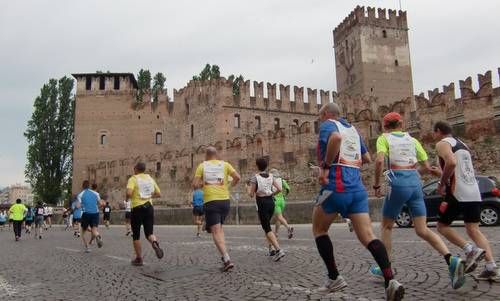 Participants could choose between three routes — ...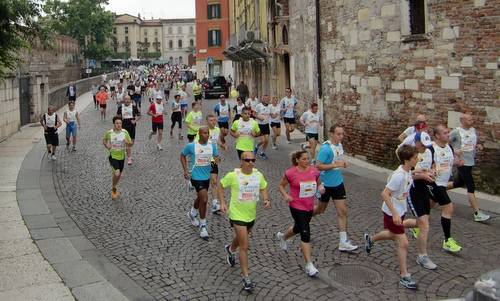 ... 5km, 13km, or the 21km half marathon.
Many families took part in the 5k run through the city centre.
Participants in the 13k and in the half marathon also ran along the River Adige ...
... and up the hills to the north of Verona.
We decided to test the half marathon route, ...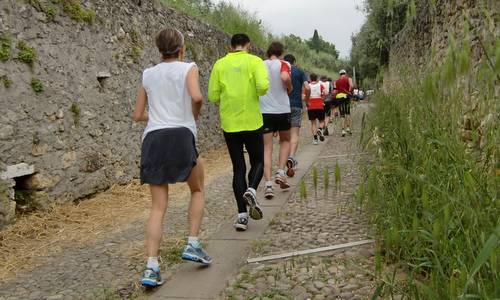 ... a challenging ...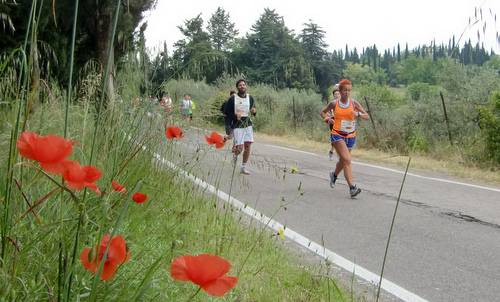 ... and very scenic course ...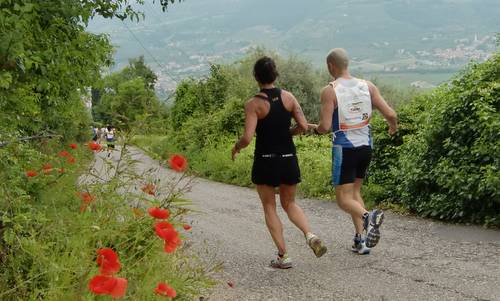 ... that offered lovely views ...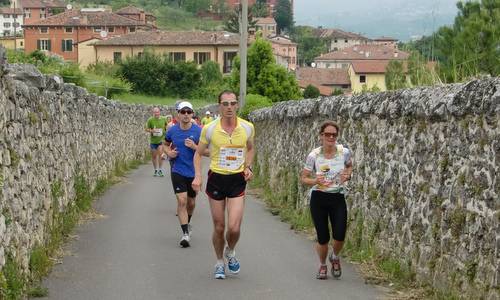 ... as long as you were tall enough to look over the walls in the villages.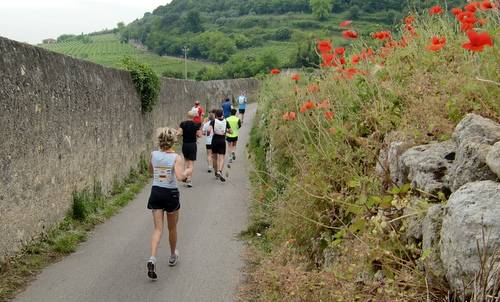 Most of the route was on asphalt roads ...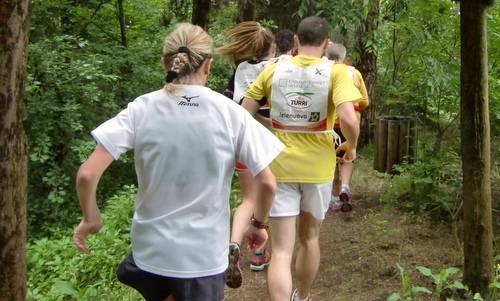 ... but there were some trails as well, ...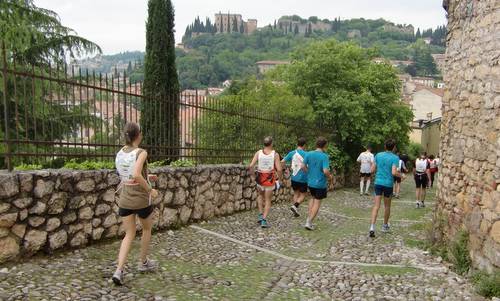 ... and plenty of cobbles.
Event details:
Map:
Back to: