Barcis (Italy), Sunday 30 June 2013
Over 1,600 runners and hikers took part in this year's Marcia "La Panoramica", ...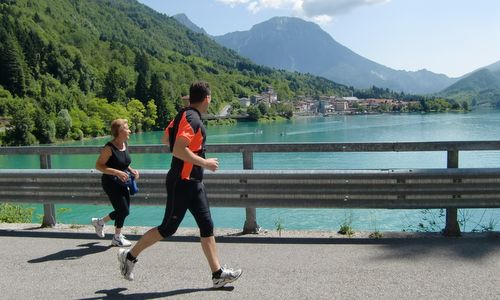 ... which is held annually at Lake Barcis in the north-eastern part of Italy.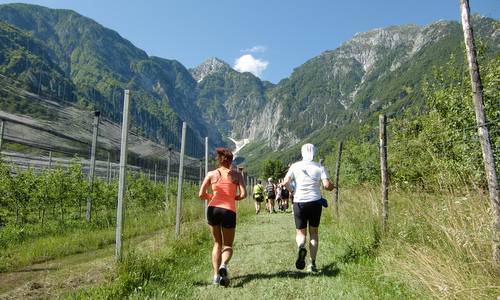 The event offered three extremely scenic routes—6km, 13km and 24km long.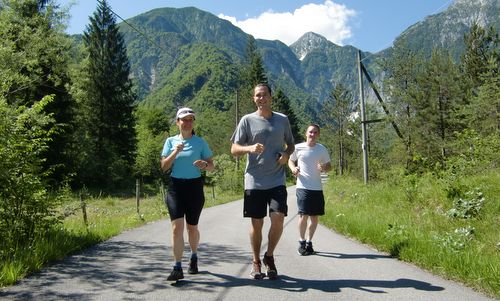 As "La Panoramica" is a 'marcia non-competitiva'—a fun run without timekeeping— ...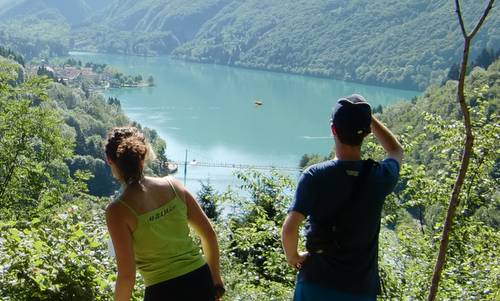 ... many participants took their time at the most scenic spots ...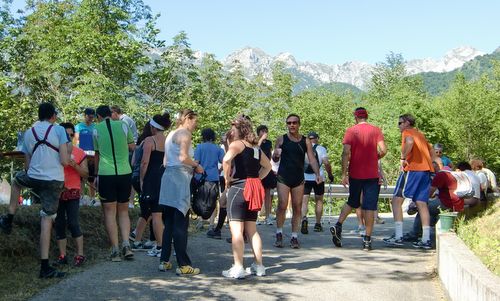 ... and at the numerous drink stations.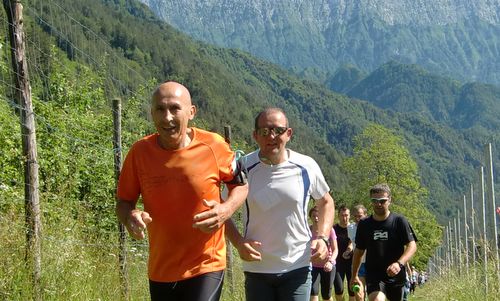 The 13km and 24km routes were very hilly ...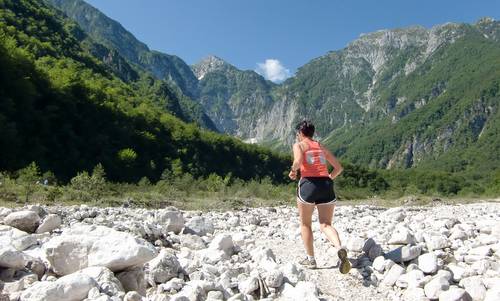 ... on mixed terrain ...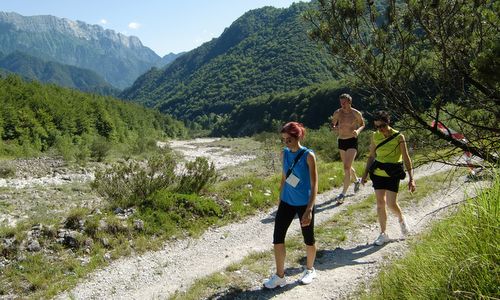 ... along a remote river valley, ...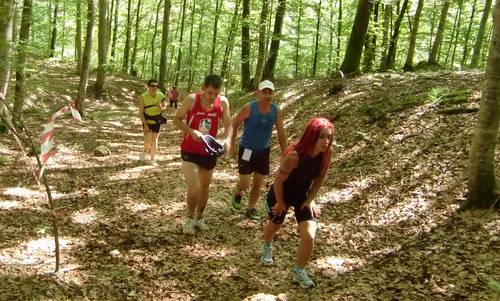 ... through lovely woods, ...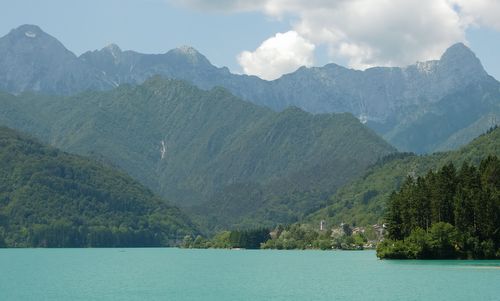 ... and around the beautiful Lago di Barcis!
Event details: 29. Marcia "La Panoramica" 2013

Country: Italy
Venue (Map): Barcis (Udine 69km, Venice 125km, Trieste 136km)
Date: 30 June 2013 (Sunday)
Start time: from 8.30 until 9.30
Routes: 6km, 13km, 24km
Start and finish: Centro Polisportivo (in the village of Barcis, near the lake shore)
Entries: on the day in the start area
Entry fees: €2.50
You get: plenty of feed stations on the course
Showers and changing facilities: no
Timing: No. This is a non-competitive fun run and walk.
Prizes: to the largest groups
Number of finishers 2013: ca. 1,600
Back to: