Monfalcone (Italy), Sunday 18 November 2012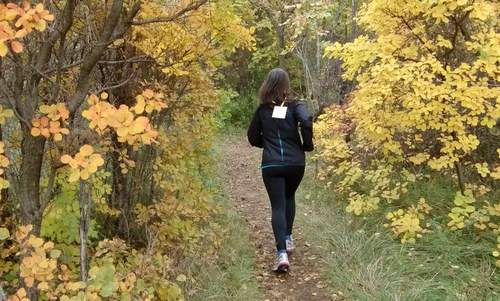 Lovely autumn colours, ...
... beautiful trails, ...
... plenty of friendly helpers and fine Italian food, ...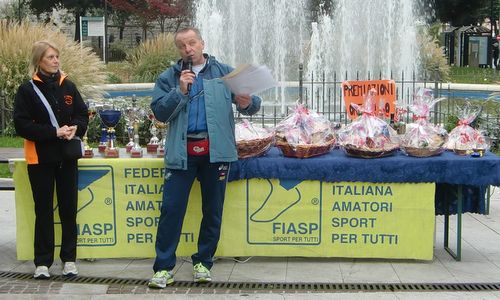 ... and superb prizes ...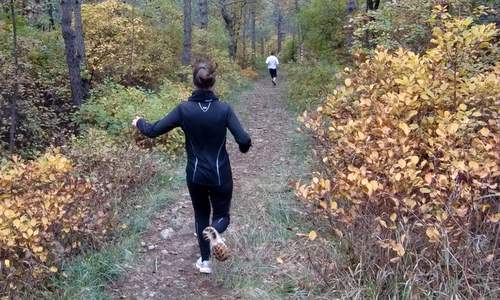 ... attracted 528 runners and hikers to this year's Su e Zò Pà la Roca, ...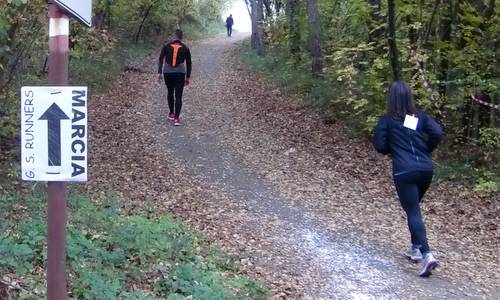 ... a 'marcia non competitiva' (non-competitive fun run and walk) held on the Karst plateau ...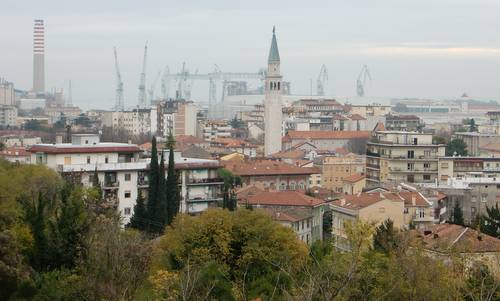 ... above the shipbuilding town of Monfalcone on the northern Adriatic.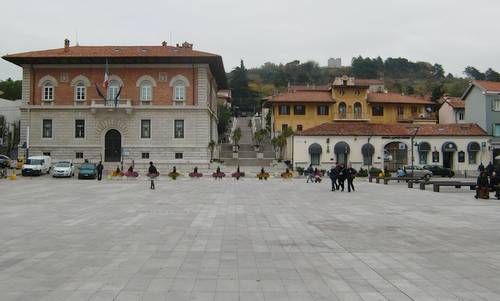 Starting and finishing on the spacious Piazza della Repubblica, ...
... the route visited the 'Rocca di Monfalcone' fortress, ...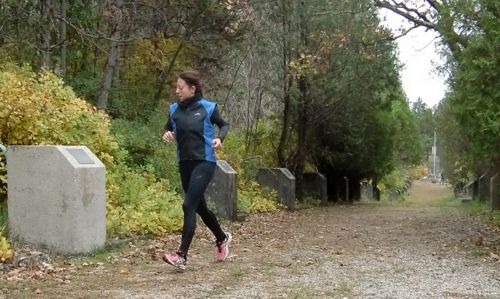 ... a World War One cemetery ...
... and the network of trenches in the 'Parco Tematico della Grande Guerra' ('Great War Open Museum').
Event details: 7. "Su e Zò Pà la Roca" 2012
Country: Italy
Venue (Map): Monfalcone (29km from Trieste, 42km from Udine, 115km from Ljubljana, 132km from Venezia)
Date: 18 November 2012 (Sunday)
Route: Participants can choose between the 7km and the 13km loop. The course is on well-marked undulating trails and gravel roads. Approximately one kilometre of the route is on asphalt.
Start time: 9.00-10.00
Start and finish: Piazza della Repubblica
Entries: on the day in the start area
Entry fees: €2.50
You get: two feed stations on the course and one at the finish; reduced price for a meal in a restaurant on Piazza della Repubblica
Showers and changing facilities: no
Timekeeping: no
Prizes: to the largest groups
Number of finishers 2012: 528
Back to: