Bordano (Italy), Sunday 15 July 2012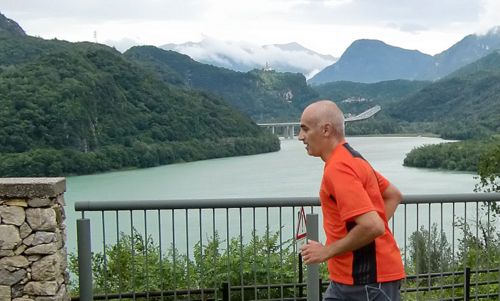 Despite the heavy rain in the early morning, 666 runners and walkers took part in this year's Marcia sulle ali delle Farfalle, the "Walk on the wings of the Butterflies".
The event is a fun run and walk which is held annually in the small village of Bordano, situated at the foot of the Alps in the Province of Udine in north-eastern Italy.
Usually, the Marcia welcomes around 1,000 participants but many runners stayed at home because of the unstable weather.
The rain, however, stopped at around 9am, and those who had made the trip to Bordano enjoyed the lovely run through beautiful countryside.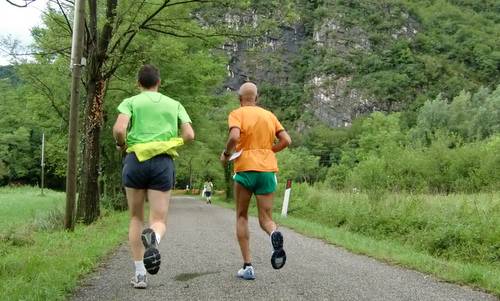 Bordano is widely known as the "Village of Butterflies".
The Casa delle Farfalle ("Butterfly House") attracts thousands of visitors every year, and butterflies are painted on many walls in the village.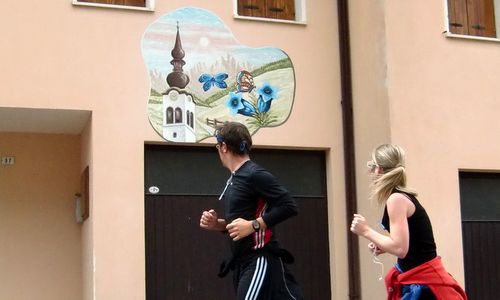 Entrants could choose between four distances (4k, 7k, 14k and 21k). The 4k and the 7k were mostly flat wheras the longer routes were rather hilly. All routes were a mix of roads and trails.
The half marathon took the runners around the Lago di Cavazzo.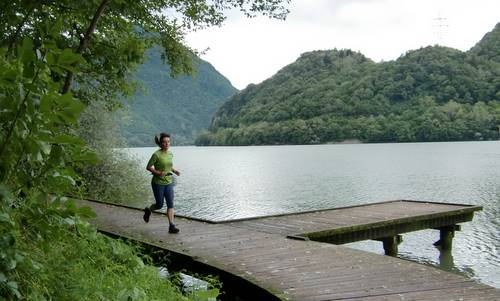 As the Marcia was a fun event without timing or results lists participants could take their time to refuel at the aid stations and chat with the many friendly helpers on the course. Prizes were not awarded to the fastest finishers but to the largest groups.
The entry fees were just 2.50 euros. At the finish, participants could try local specialities and beer, which were available at very reasonable prices, and they also got reduced entry to the Butterfly House in Bordano.
Map:
Back to: