Capriva del Friuli (Italy), Sunday 16 September 2012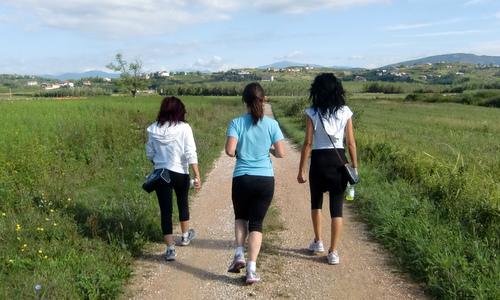 Over 500 runners and walkers ...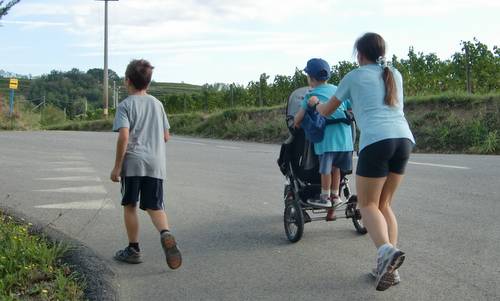 ... of all ages ...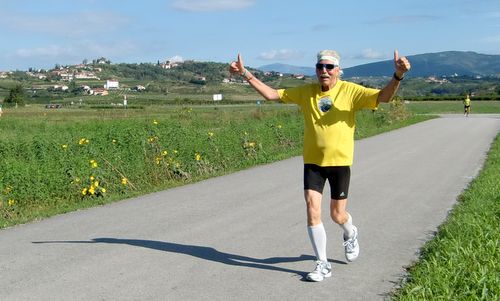 ... took part in this year's Bismarcia, a non-competitive fun run ...
... through beautiful scenery ...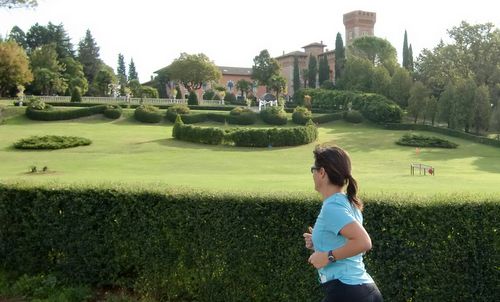 ... around the village of Capriva del Friuli ...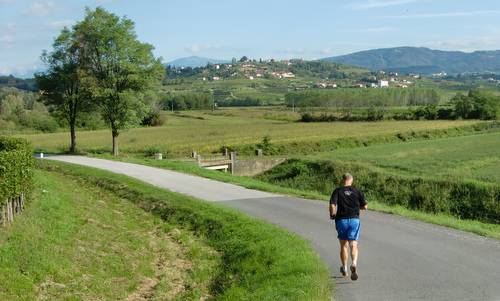 ... in the province of Gorizia in the north-east of Italy.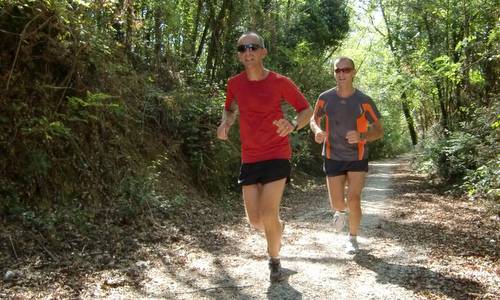 The event offered three multi-terrain routes—6km, 12km and 20km long.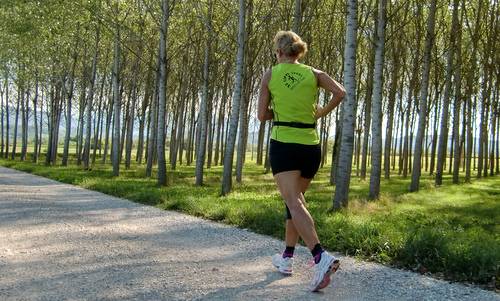 Although finishing times were not recorded ...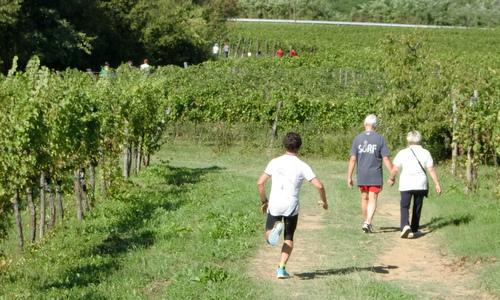 ... some runners ran pretty fast.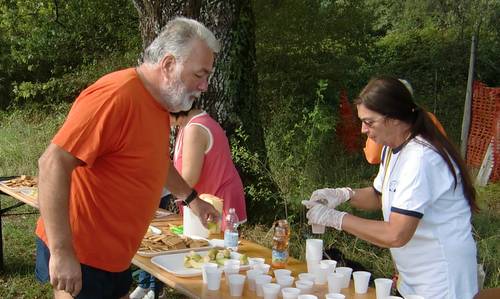 Plenty of fruit, biscuits and drinks were available at the aid stations, ...
... and all finishers were treated to a pasta meal.
Event details:
Country: Italy
Venue (Map): Capriva del Friuli (10km from Gorizia, 27km from Udine, 48km from Trieste, 132km from Venice)
Date: 16 September 2012 (Sunday)
Routes: 6km, 12km, 20km
Start time: 8.30-9.30
Start and finish: Parco Russiz, via degli Alpini, Capriva del Friuli (GO)
Entries: at the start (on the day from 8.00)
Entry fees: €2.50
Timing: no time-keeping
You get: feed stations on the course, pasta party at the finish
Prizes: to the largest groups
Number of finishers 2011: ca. 350
Event website (in Italian): www.marciatorigorizia.it
Back to: