Ratekau (Germany), Sunday 10 June 2012
Results: 24. Rund um Ratekau 2012

10km Men: 305 finishers

| | | | |
| --- | --- | --- | --- |
| 1. | Paul Muluve | GER | 0:32:53 |
| 2. | Patrick Raabe | GER | 0:33:07 |
| 3. | Achim Baumgarth | GER | 0:33:37 |
10km Women: 98 finishers

| | | | |
| --- | --- | --- | --- |
| 1. | Anke Tiedemann | GER | 0:38:25 |
| 2. | Astrid Rauen-Mücke | GER | 0:40:42 |
| 3. | Kerstin Haberkorn | GER | 0:41:10 |
Around 700 runners took part in this year's 5km and 10km races of "Rund um Ratekau" in northern Germany.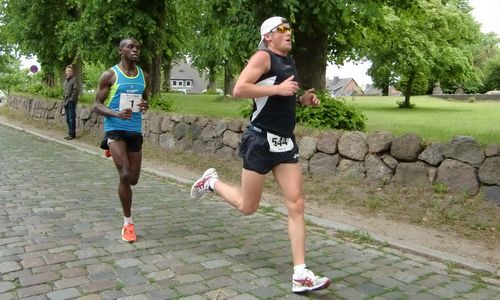 Paul Muluve (1) won the 10km race ahead of Patrick Raabe (544).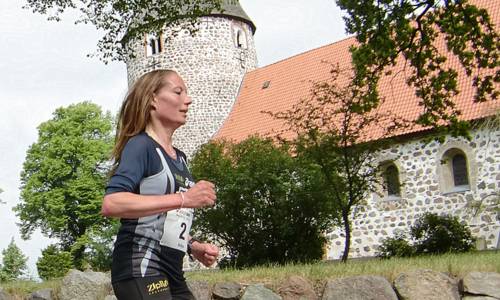 Anke Tiedemann was the fastest woman.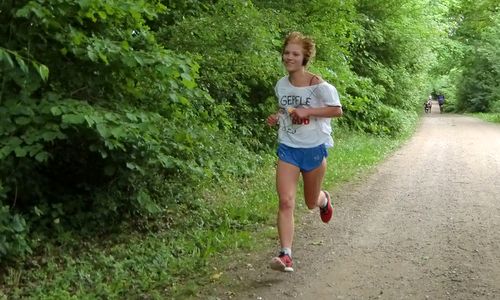 The 5km run included a short section on a dirt road ...
... but most of the route was on cycleways ...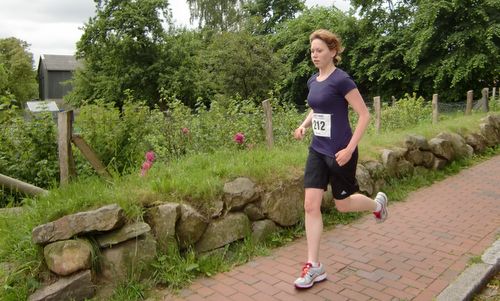 ... and pavements.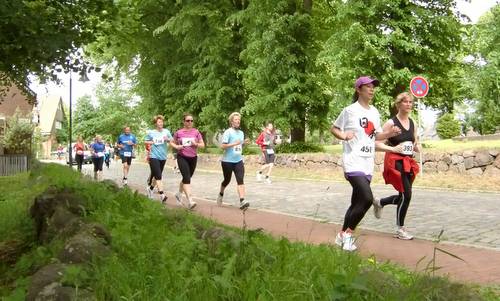 Many women, ...
... young athletes, ...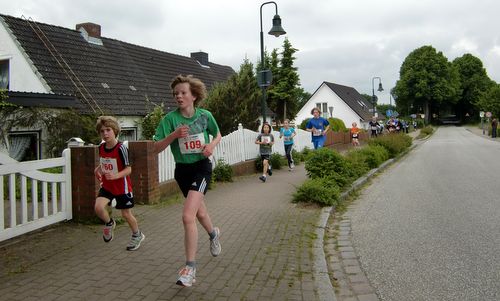 ... and children ran around Ratekau, a village of 4000 people near the Baltic coast.
Along the route, runners passed some lovely houses ...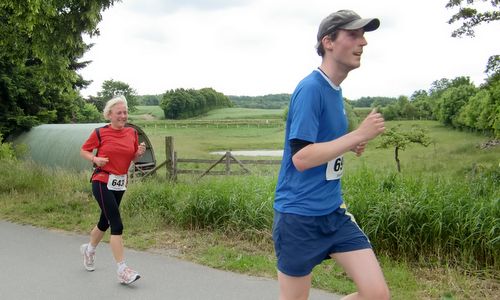 ... and fine scenery.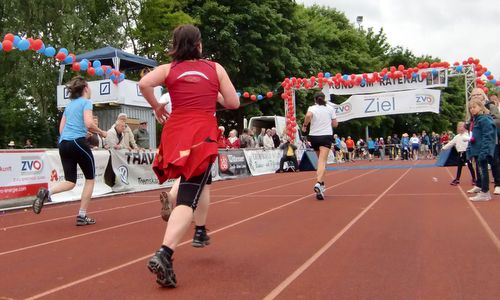 The finish line was on Ratekau's athletics track.
Event details:
Map:
Back to: