35th "On Foot through Bibione" 2012
Bibione (Italy), Tuesday 1 May 2012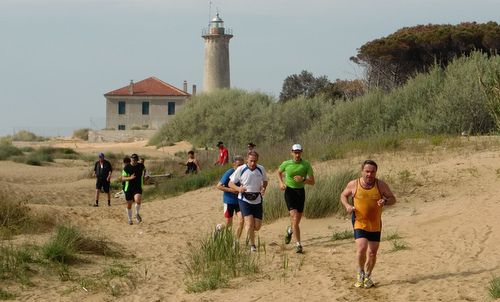 Approximately 5000 runners and walkers from all over Europe celebrated May Day 2012 on the streets, trails and beaches of Bibione, an immensely popular resort in the province of Venice in northern Italy.
"A piedi per Bibione" ("On foot through Bibione") offered three routes — 5.5km, 15km, and 22km long. The shortest course was a loop through the town centre whereas the longer routes took the participants on varied terrain through beautiful countryside.
Participants could take their time to enjoy the scenery and to complete the course. Finishing times were not measured, and prizes were not awarded to the fastest finishers but to the largest groups.
Although the entry fees were just 2.50 euros there were many aid stations along the course, providing all sorts of delicacies, including wine, pizza, pasta, and fish dishes! Furthermore, all finishers were given a ticket for the prize raffle.
Have a look at our photos below to get an impression of this marvellous event!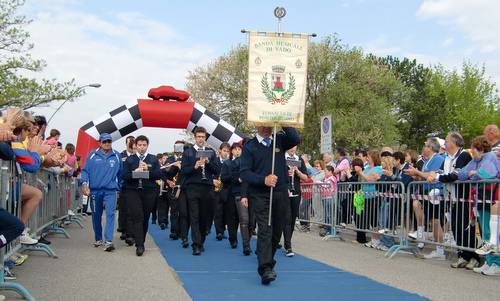 A "Banda Musicale" played at the start at the Luna Park in Bibione.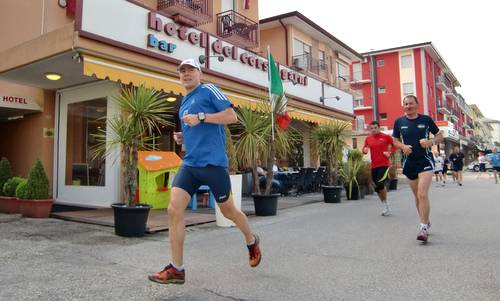 Participants ran (or walked) through the centre of the holiday resort, ...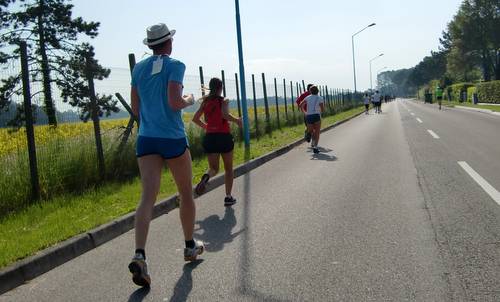 ... and through agricultural areas ...
... and grassland ...
... to the first feed station ...

... at the lighthouse.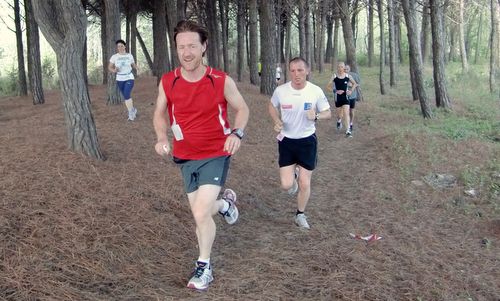 Then, they ran through forests ...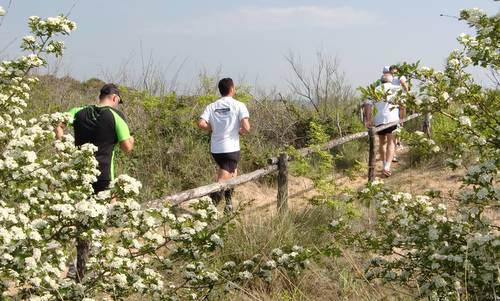 ... and dunes ...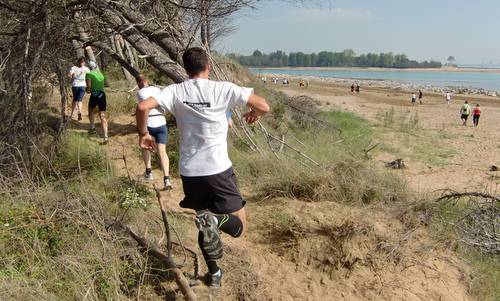 ... to the estuary of the River Tagliamento.
There was also live music on the course.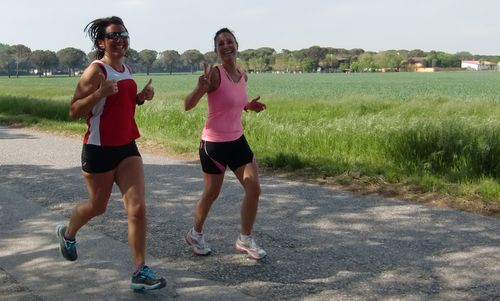 On the second half of the route, participants ran alongside a canal, ...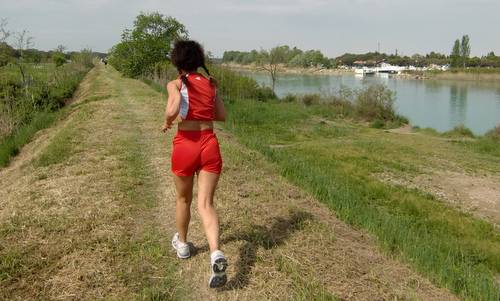 ... on the dike of the Tagliamento, ...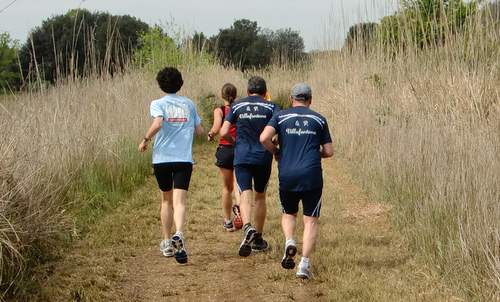 ... through reed at the "Parco Naturale Val Grande", ...
... across wooden bridges ...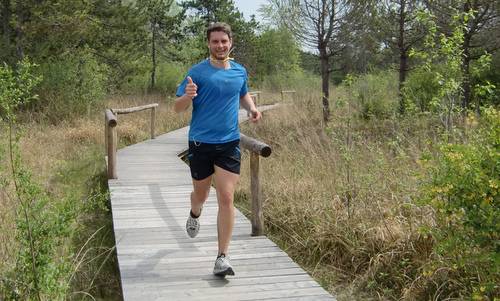 ... and on lovely footpaths ...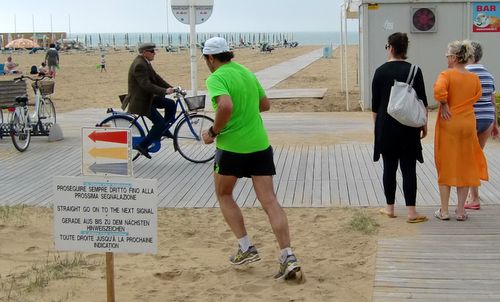 ... to Bibione's wide sandy beaches on the "Mare Adriatico".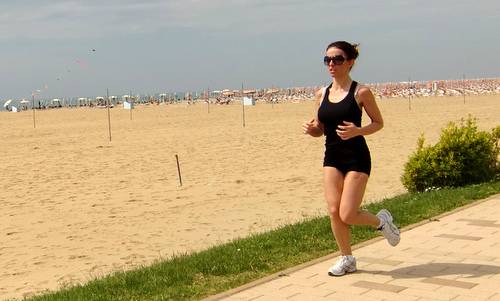 The last kilometres were run on the beach promenade.
Event details:
Map:
Back to: