Paluzza (Italy), Saturday 17 September 2011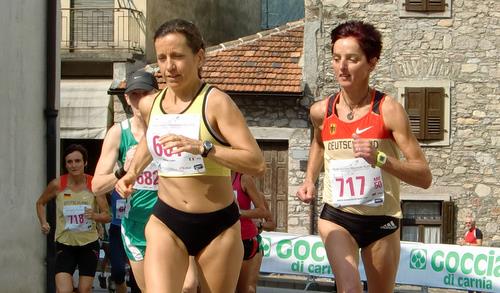 W50 World Champion - Germany's Marie-Luise Heilig-Duventäster of Germany (No. 717)
Most runners will tell you that they want to run all their life, but then most of them stop at some point for whatever reason, Achilles or knee injuries, or lack of motivation.
So, if you really want to have a long running career, we strongly recommend you to visit a masters competition and talk to the experienced athletes to learn from them how to run up and down steep hills on muddy forest trails at the age of 75.
It was wonderful to see how the older top runners dashed around the challenging two-lap course of the World Masters Mountain Running Championships 2011, which were held in Paluzza, a small town in the Carnic Alps in the north-east of Italy.
Like Slovakia's Maria Marcibalova (77), the oldest female competitor in the field, who completed the very hilly and technical 6.4K course in under 58 minutes (see picture below).
Or Bruno Baggia of Italy, also 77 years old. He won the M75 World Champion title in a time of under 41 minutes - running at a pace of 6min 22sec per kilometre!
The younger veterans (35 to 54 years old) ran in very warm and sunny weather but in the afternoon came the rain, and the older runners (55 to 79 years old) competed over an increasingly muddy course. The oldest athletes were pulled up the steep slippery sections with ropes!
Around 1000 runners from 26 countries took part in the championships. Most participants were Europeans, but some came from as far as Australia, the U.S.A., Canada or Colombia.
Italy's men won six gold medals, and German's ladies won four gold. Many sport stars took part in the races, Blanka Paulů for instance, former Olympic cross country skiing medal winner from the Czech Republic, and now W55 World Mountain Running Champion. Or Leonid Tikhonov, elite marathon runner from Russia. He won gold in the M55 category.
The next WMMRC will be held in May 2012 in Bühlertal, situated in the south-west of Germany, close to the border with France. And then, in July 2012, the European Masters Mountain Running Championships will take place in Bludenz, Austria.
Results WMMRC 2011 - Paluzza

World Masters Mountain Running Champions 2011:
| | | | | |
| --- | --- | --- | --- | --- |
| Age | Men | | Women | |
| 35-39 | Massimo Galliano | ITA | Ivana Sekyrová | CZE |
| 40-44 | Antonio Molinari | ITA | Maria Pia Chemello | ITA |
| 45-49 | Craig Roberts | GBR | Tracey Jane Greenway | GBR |
| 50-54 | Claudio Amati | ITA | Marie-Luise Heilig-Duventäster | GER |
| 55-59 | Leonid Tikhonov | RUS | Blanka Paulů | CZE |
| 60-64 | Aurelio Moscato | ITA | Marianne Spronk | GER |
| 65-69 | Alfred Fruet | ITA | Charlotte Plener | GER |
| 70-74 | Georg Groß | GER | Bärbel Berghaus | GER |
| 75-79 | Bruno Baggia | ITA | Maria Marcibalova | SVK |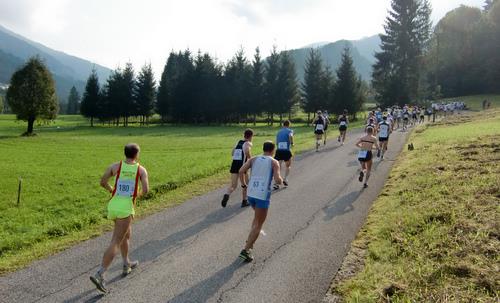 These are the youngest veterans (M35 and M40) on the first ascent.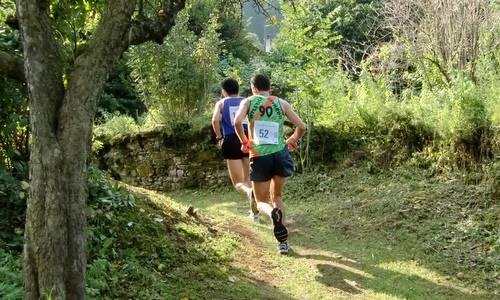 Top runners flew around the course.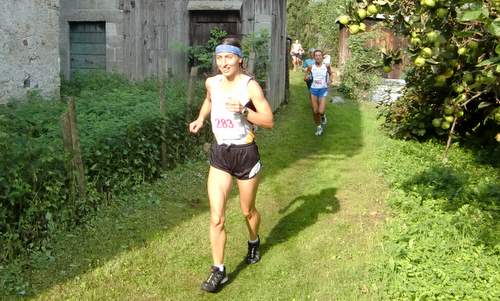 Patrizia Morocutti (Italy, W35) on the first of two very hilly and scenic laps.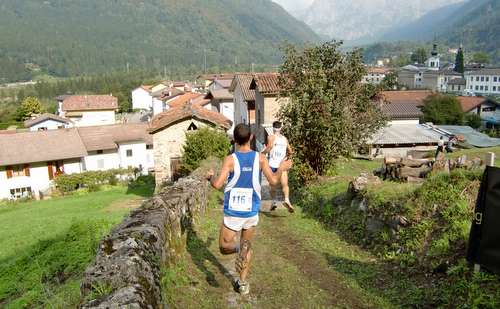 Just about 500 metres to go for the M40 athletes.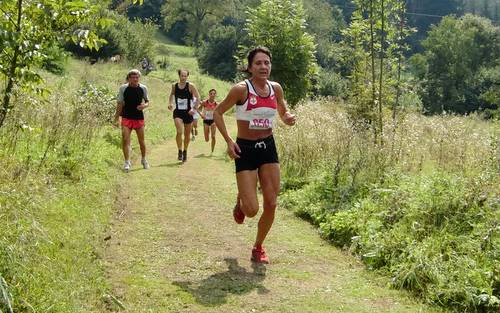 Tracey Jane Greenway of Great Britain - W45 World Champion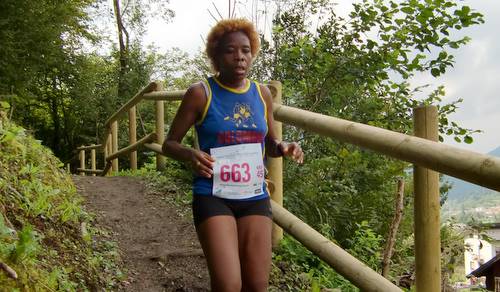 Colombia's Maria Emerit Mosquera Rivas (W45) shows poise and elegance on the descent to Paluzza.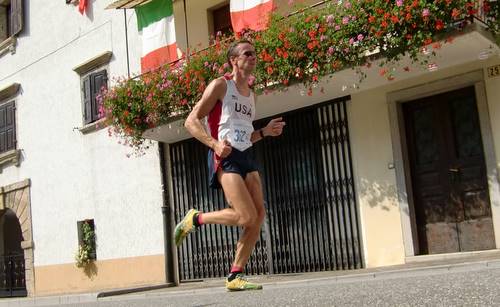 Francis Burdett (U.S.A., M45) sprints to the finish.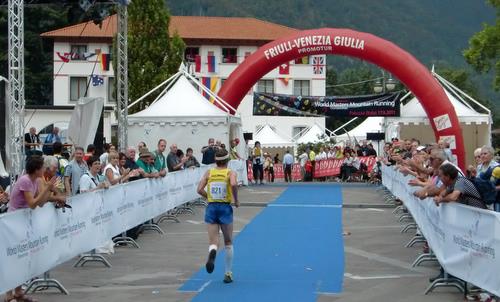 Two-times World Champion Miloš Smrčka of the Czech Republic did not defend his title (M55, 4th place).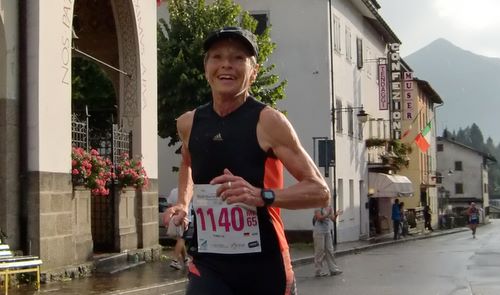 Germany's ladies won four gold medals. This is Charlotte Plener - W65 World Champion.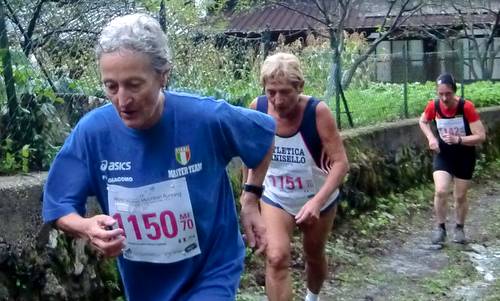 Maria Fragiacomo (Italy, W70), followed by Maria Riboldi (Italy, W70) and Brenda Robinson (Great Britain, W65)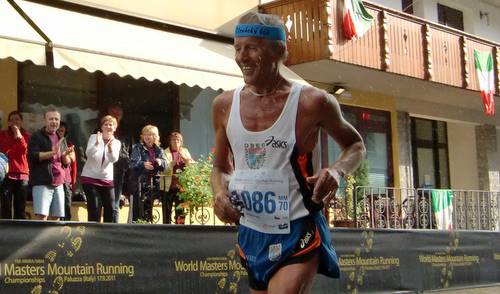 Hana Kvetoslav of the Czech Republic (M70) looks very fresh - despite the rain and the muddy course.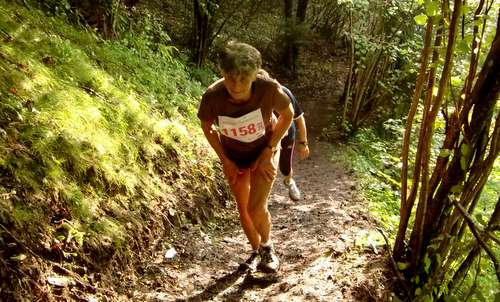 Slovakia's Maria Marcibalova (born 1934) was the oldest lady in the field. She won the W75 gold medal.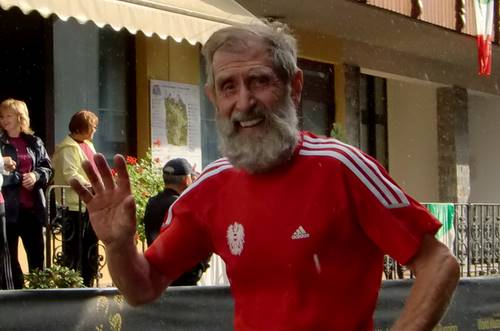 He will be 75 years old soon - Austria's elite runner Herbert Stelzer (M70).
Back to: