Soave (Italy), 1 May 2011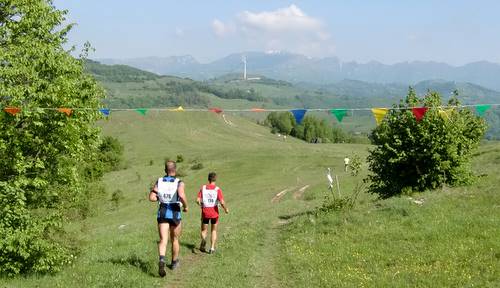 So far, the 33km trail race from Soave to Bolca in northern Italy has been a relatively small event with less than 300 finishers, but for many reasons the race deserves a lot of attention. Held in the picturesque hills between Verona and Vicenza, it has everything a trail runner could wish for: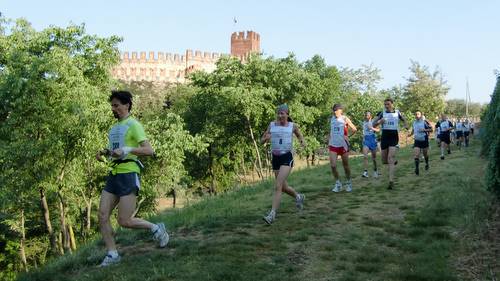 Start in a very pretty small town (Soave), ...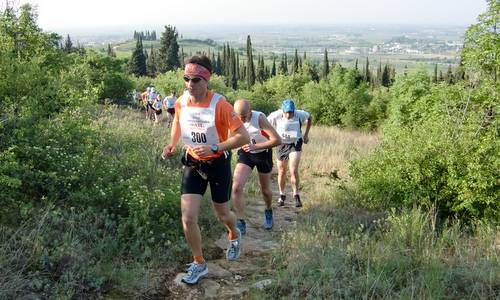 ... beautiful well-marked trails, ...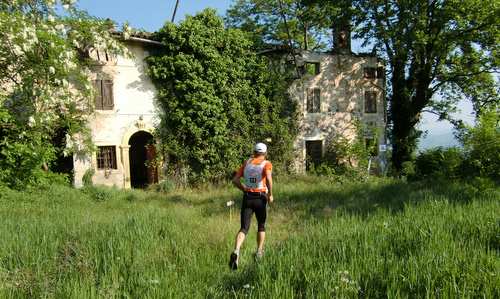 ... idyllic spots, ...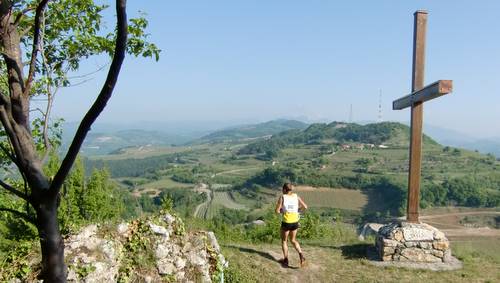 ... panoramic views, ...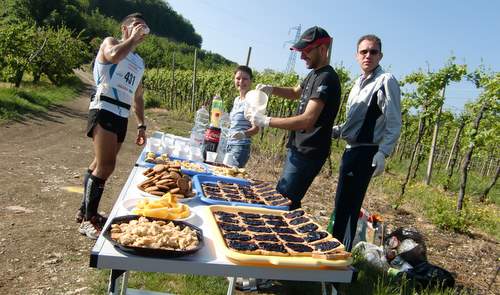 ... plenty of food, drinks, and support, ...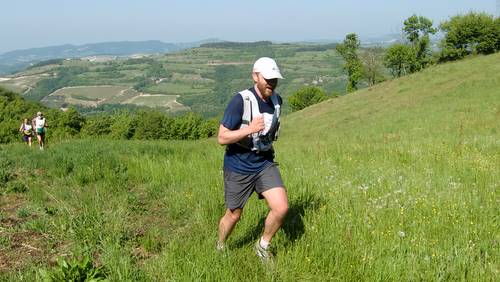 ... international competitors, ...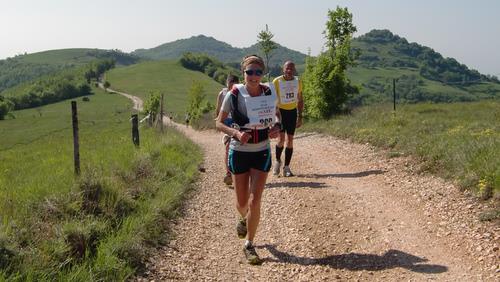 ... excellent atmosphere among runners, ...
... lovely woods and meadows, ...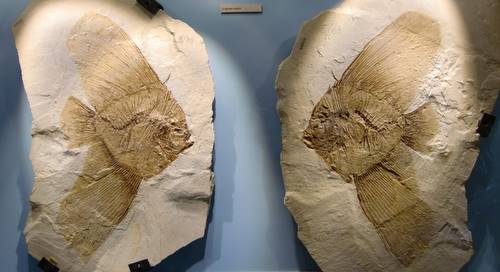 ... and a marvellous museum at the finish in the village of Bolca (free entry on the day).
Naturally, there's no pleasure without pain. The course is always up or down (usually up), and many climbs are very steep. Overall, the route includes almost 2000 metres of ascent.
This year, runners enjoyed particularly fine weather - warm and sunny with a nice little breeze on the hills to cool off. After the race, there was enough pasta, polenta and wine for everyone, and there were plenty of fine prizes for the best finishers.
The first three male and female finishers were awarded fantastic fish fossils from Bolca's "Museo dei Fossili" which has provided fossils to the world's most famous natural history museums.
Results 3. Trail Soave-Bolca 2011

Women: 40 finishers

| | | |
| --- | --- | --- |
| 1. | Anna Conti | 3:26:36 |
| 2. | Simonetta Gadler | 3:28:36 |
| 3. | Erica Piccoli | 3:42:23 |
| 4. | Genny Fratini | 3:44:27 |
| 5. | Roberta Garbin | 3:48:51 |
Men: 236 finishers
| | | |
| --- | --- | --- |
| 1. | Cristiano Campestrin | 2:43:59 |
| 2. | Carlo Clementi | 2:45:36 |
| 3. | Simone Wegher | 2:54:12 |
| 4. | Loris Fanton | 3:03:32 |
| 5. | Claudio Gadler | 3:04:22 |
Back to: