Trieste (Italy), Sunday 3 April 2011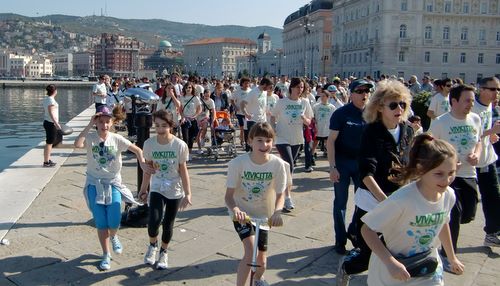 Approximately 300 runners, joggers, inline skaters, kick scooter riders and dogs took part on Sunday's Vivicittà in Trieste, a port city of 200,000 people in the far north-east of Italy.
Since 1984, the Vivicittà has brought Sport per Tutti - sport for everybody - to Italian cities. This year's event was held in 43 cities all over Italy, and in various places around the world.
Organized by UISP (Unione Italiana Sport per Tutti), the event promotes international solidarity and respect for the environment.
Most Vivicittà events consist of a 12km running race and a shorter fun run without time-keeping. This year, there was no serious race in Trieste, only a 4km fun run.
Starting in the city centre, the route went along the seafront, and then mildly uphill into a quiet leafy residential area. At the 2km mark, everybody had a break at the all-you-can-eat fruit buffet.
Then, participants started all together again to run a similar route back to the finish line on Piazza Unità d'Italia, Trieste's magnificent main square, where there was another feed station.
The entry fees were six euros. All participants got a Vivicittà T-shirt.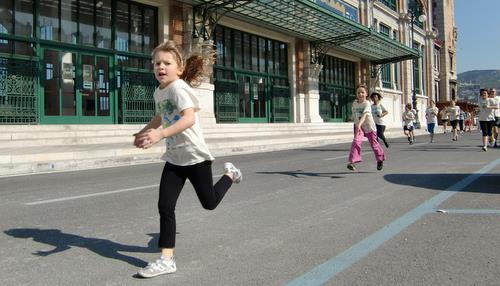 Participants passed Trieste's former fish market, ...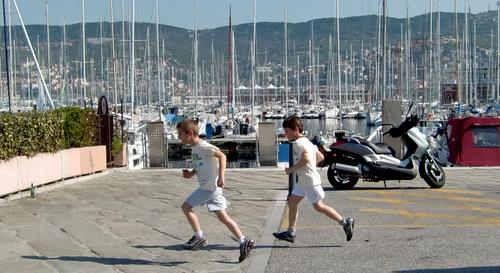 ...the marina, ...
... and the railway museum.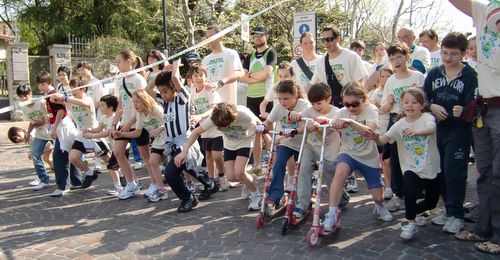 After the break, it was time to run back to the city centre.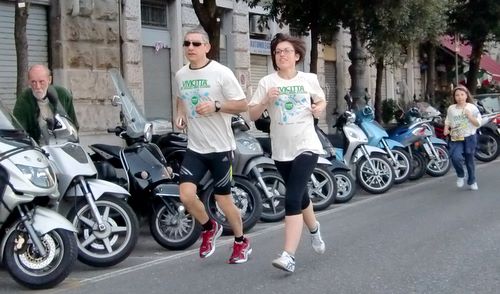 Along the route runners saw, of course, loads of scooters ...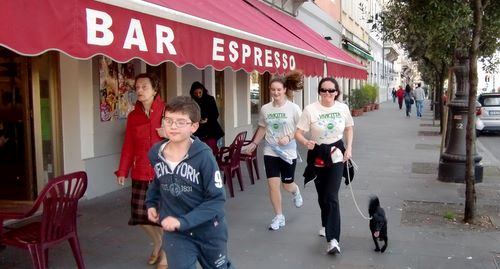 ... and espresso bars.
Map:
Back to: