Invasion on Venetian star fort!
Palmanova (Italy), Sunday 21 November 2010

An army of over 2300 runners from various cultural backgrounds found entry into the Venetian fortress town of Palmanova on Sunday, occupying one of Europe's masterpieces of military architecture.
The fortress, designed in the form of a nine-pointed star, had been built over 400 years ago on the edge of the Venetian Empire as a defence against an Ottoman invasion.
At that time, surely nobody would have expected that so many people could ever run into town without being stopped by guards at one of the monumental town gates.
Several hundred runners from Slovenia had crossed the nearby border to take part in the flat and fast half marathon on the Friulian Plain, and there were many Austrians as well.
The fastest finisher, however, was the only Kenyan athlete in the event. Solomon Kirwa Yego led the field from the gun and won the race with ease in a time of 1:05:07. First woman was Slovenia's 44-year-old Helena Javornik, who has returned this year from a two-year doping ban.
Results 8. Mezza Maratona Palmanova 2010:
Men (1848 finishers)
| | | | |
| --- | --- | --- | --- |
| 1. | Solomon Kirwa Yego | KEN | 1:05:07 |
| 2. | Francesco Bazzanella | ITA | 1:08:44 |
| 3. | David Daris | ITA | 1:09:14 |
| 4. | Fabio Bernardi | ITA | 1:09:21 |
| 5. | Giacomo Licen Porro | ITA | 1:09:55 |
Women (489 finishers)

| | | | |
| --- | --- | --- | --- |
| 1. | Helena Javornik | SLO | 1:17:30 |
| 2. | Paola Mariotti | ITA | 1:17:39 |
| 3. | Giulia Schillani | ITA | 1:23:06 |
| 4. | Mirella Bergamo | ITA | 1:23:47 |
| 5. | Birgit Kummerer | AUT | 1:23:50 |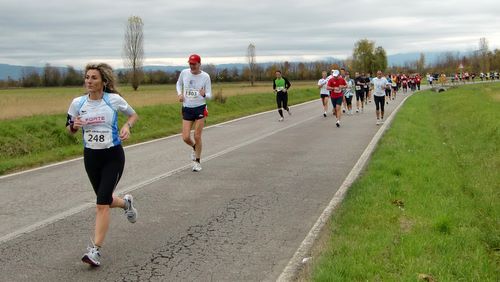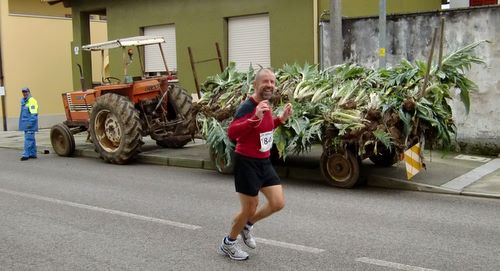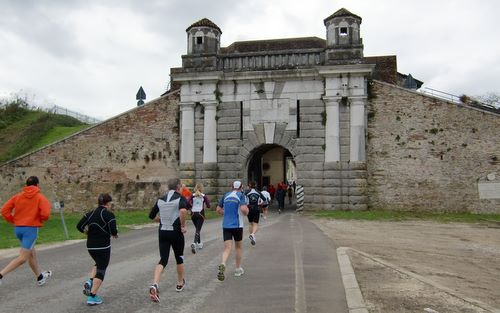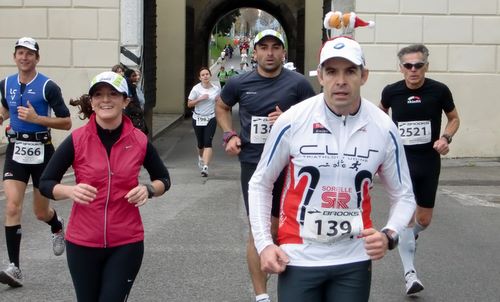 Back to: