Udine (Italy), Sunday 26 September 2010
William Chebor of Kenya - 1hour 49 seconds!
The Maratonina di Udine, a top half marathon in the far north-east of Italy, once again produced many very fast finishing times, despite a light drizzle during the race which made running on the cobbles in Udine's city centre even more difficult.
William Chebor (29) of Kenya, winner of last year's Gold Coast Marathon in Australia, celebrated victory in a time of 1:00:49, setting a personal best and winning the race ahead of ten Kenyan and two Ethiopian athletes.
Course record holder Benson Barus, who had won the race on the last two occasions, had to be content with second place. First European runner across the line was Tamás Kovács of Hungary on 14th place.
His compatriot Anikó Kálovics, currently Hungary's most successful distance runner, faced strong opponents as well, not only from from Kenya and Ethiopia but also from China and Italy. Nevertheless, the 33-year-old from the city of Szombathely opened a gap on her rivals early in the race to break the tape as the first woman in a time of 1:11:26. This was her third victory in Udine.
Kenya's Hellen Kimutai (32), who had triumphed in the Vienna City Marathon earlier this year, finished 50 seconds behind.
Overall, more than 1300 athletes completed the mildly undulating one-loop course around Udine, a beautiful city of art and culture. Approximately 450 runners participated in the 7k run, which took place in dry weather conditions, 90 minutes after the half marathon.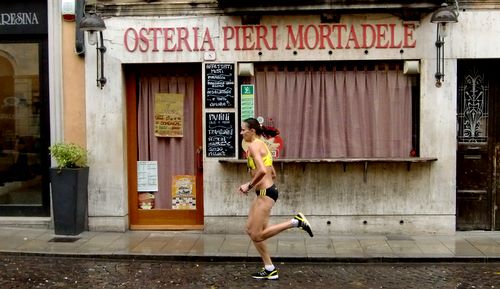 Anikó Kálovics of Hungary, winner of the Udine Half Marathon 2010
Results Men
| | | | |
| --- | --- | --- | --- |
| 1. | William Chebor | KEN | 1:00:49 |
| 2. | Benson Barus | KEN | 1:01:24 |
| 3. | Antony Maritim | KEN | 1:01:27 |
Results Women

| | | | |
| --- | --- | --- | --- |
| 1. | Anikó Kálovics | HUN | 1:11:26 |
| 2. | Hellen Kimutai | KEN | 1:12:16 |
| 3. | Etaferahu Tarekegne | ETH | 1:13:13 |
Number of finishers: 1332
Full results: 11. Maratonina di Udine 2010
Hellen Kimutai of Kenya, 2nd woman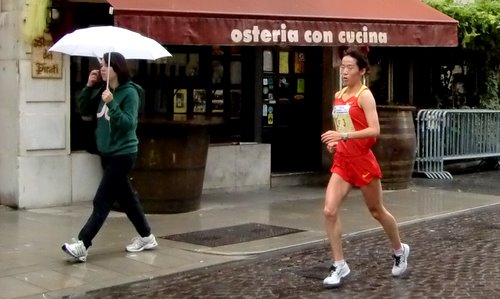 Chang Jinxue of China, 7th woman (1:15:32)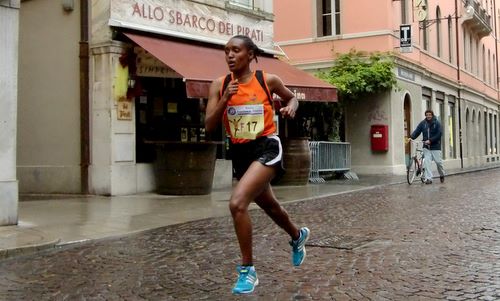 Haimanot Alemayehu of Ethiopia, 10th woman (1:17:11)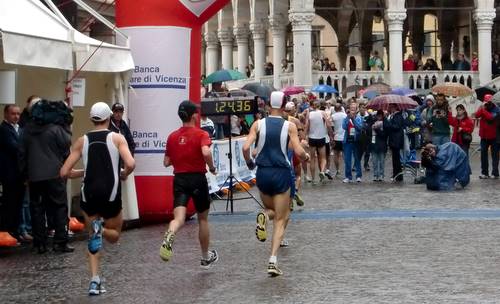 Back to: