17. Südtiroler Frühlings-Halbmarathon Meran-Algund
Meran/Merano (Italy), Sunday 25 April 2010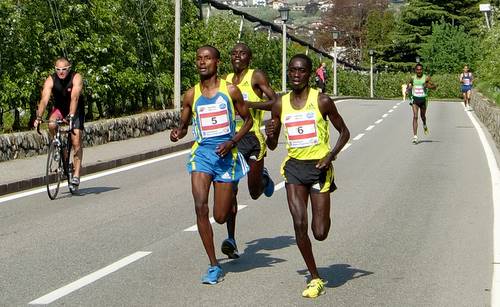 Martin Toroitich (No. 6) of Uganda celebrated victory in the "Spring Half Marathon 2010" in Italy's alpine province of South Tyrol, where German is the prevalent language.
The 26-year-old lightly-built athlete (height 1.56m, weight 50kg) won South Tyrol's major half marathon in a time of 1:02:54 which is a particularly fine achievement considering the very warm weather and the undulating course.
Tanzania's Samwel Shauri (No. 5) came second, 26 seconds behind the winner. Tujuba Megersa Ethiopia (on the picture above in fourth position) finished third.
The start and the finish were in Meran (Merano), a beautiful spa town surrounded by 3,000-metre peaks. The route consisted of three laps through the apple orchards between Meran and the alpine village of Algund (Lagundo).
On the women's side, Zakia Mrisho of Tanzania (26) demonstrated her distance-running potential by setting a new course record of 1:11:23 in her first ever half marathon. The world-class track athlete, who holds an impressive personal record of 0:14:43 over the 5,000 metres, won the race with ease, three minutes ahead of Kenya's Caroline Kwambai and Wubet Tesma Yewubet of Ethiopia.
Overall, 1,287 runners from 13 countries finished the race, 286 of them women. More than a third of the participants came from other countries than Italy.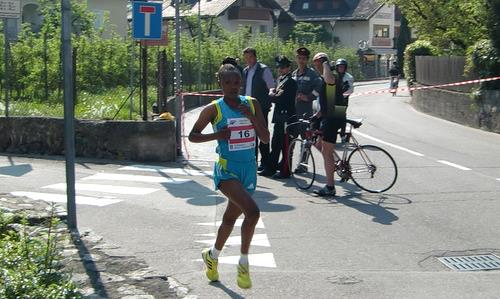 With the elegance of a ballet dancer: Zakia Mrisho of Tanzania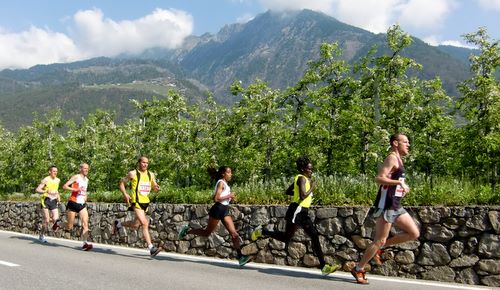 The chasing group with Caroline Kwambai (Kenya) and Wubet Tesma Yewubet (Ethiopia)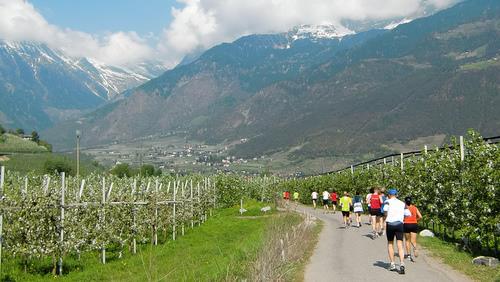 Competitors run through the apple orchards towards Algund (Lagundo) ...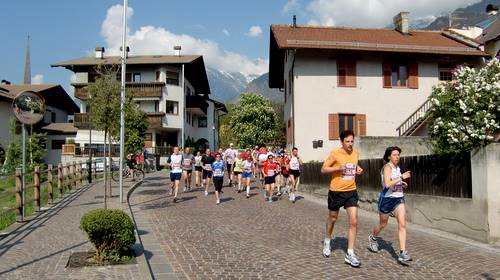 ... and through the village.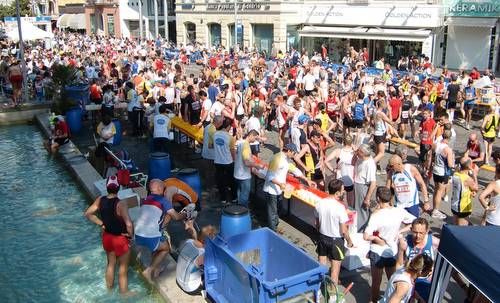 The finish is in Meran (Merano).
Back to: