On the runway
Bovec (Slovenia), 26 April 2009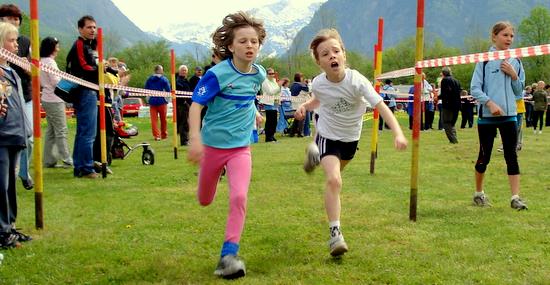 International elite athletes and many young talents flew at high speed around the airfield on the River Soča.
The Bovec race in the Julian Alps in Slovenia is an event in a particularly nice setting. The start and the finish are on the grassy airfield, which is covered with countless little flowers and surrounded by snow-capped mountain peaks in the spring. The children's races and the 2-miles race are entirely on the airfield. The 10k main race includes a lap down to the emerald-green waters of the River Soča, a popular place for rafting and kayaking. Most of the route is on grass, trails and dirt roads, just a short section of about 700 metres through a village is on asphalt.
In the men's 10k race, world-class mountain runner Mitja Kosovelj (25) and track specialist Tone Kosmač (33) ran side by side for 8km. But then came the 400m long climb from the river up to the airfield and Kosovelj opened a decisive gap over his competitor. He improved his own course record by more than two minutes and won 24 seconds ahead of Kosmač.
The first lady home was Lucija Krkoč (21), winner of the junior event in the European Mountain Running Championships 2007. Although it was her first race this year after a long break because of a knee injury she missed the course record by just 14 seconds.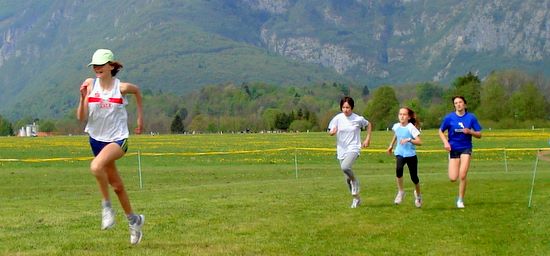 However, for many the most interesting races took place in the morning when 163 children competed over distances of 300 to 1500 metres. The races in Bovec are a main event in the children's race calendar, and they came from many different parts of Slovenia. For the second time there was also a group of 20 young athletes from Prijedor in Bosnia and Herzegovina which is a night's bus ride away. The races were very competitive. All runners gave 100% and were well awarded with medals and plenty of home-made cakes and fruit in the finish area to refuel the empty tanks.
Athletics is very popular with the children in Bovec. Many of them are in the top rankings in Slovenia. In May, the local running club will travel to a race in Prijedor where several thousand spectators will line the streets to cheer the runners on — certainly a unique experience.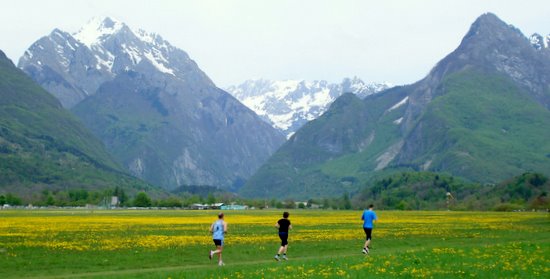 Number of finishers:
10km: 158
3.2km: 71
children's races: 163
walkers: 25
Back to: