Have a rest!
Gradišče pri Vipavi, 13 April 2009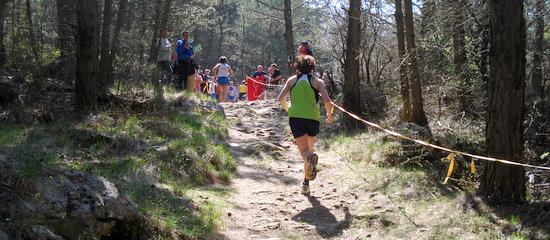 Mountain running specialists dominated the race from the lovely Vipava valley up to the massive Nanos Karst plateau.
You need to be very well prepared to run 4km - at least if there's a climb of 550m. In this short mountain race in the Slovene south-west only the very best ran from the start to the finish line. The majority of the 108 competitors included regular walking breaks, in particular on the steeper and rockier sections of the course.
The start of the race was in the village of Gradišče in the fertile Vipava valley, well-known for its delicate wines and the cultivation of fruits like cherries, apricots and peaches. The route on the steep slopes of the Nanos Plateau, a popular place for climbers, walkers and mountain bikers, was entirely on well-marked trails through shady woods. The weather was perfect - warm and sunny with a mild breeze to cool the runners off.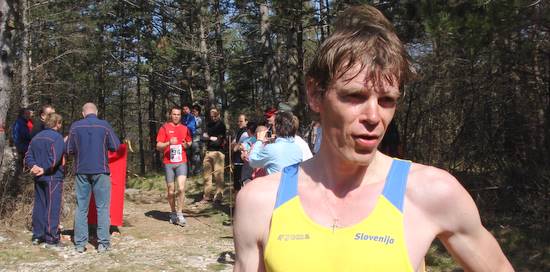 Simon Alič, winner of the Gradišče mountain race 2009
Simon Alič, serial winner of many mountain races in Slovenia, proved again his strength on the steep sections of the course and won in 23:05, just three days after his third place in a 16k mountain bike race. International mountain runner Klemen Triler came from the back and secured second place in 24:00. First lady was Mihaela Tušar from Cerkno in 30:47, with her friend and rival Edita Gashi, also from Cerkno, on her heals.
Both winners said after the race they do all their training in the mountains as there are no flat routes where they live.
All runners received a bottle of a local white wine, and many of them won a nice little prize in the raffle. The king and the queen of the mountain got what they need for a good rest: a home-made wholemeal bread and a nice and comfortable chair.
Back to: