14th Race "Along the Valley of the Cardinals"
Krašić (Croatia), Saturday 2 October 2010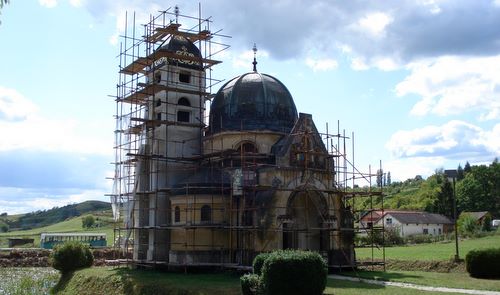 The route passes the Greek Catholic church in Pribić.
This 23.4km road race in Croatia follows a hilly and scenic route through the Žumberak, a delightful region of steep wooded hills, vineyards, small plots of farmland, and isolated villages.
Although it's a relatively small event with around 100 finishers, many strong runners from Croatia and neighbouring countries have attended the race in the past. In 2009, the winners were Ashenafi Erkolo of Ethiopia (1:18:25) and Slovenia's Ida Šurbek (1:41:39).
The event is staged in the village of Krašić, located 50 kilometres to the south-west of Zagreb.
The start and the finish are on the main square - a nice place to hang around in one of the pavement cafés and watch village life.
Participants run two different loops, approximately 8 and 15.5 kilometres long.
After two kilometres competitors pass a wonderful Greek Catholic church, built on a little islet. Then, the route winds its way up and down the hills and through a series of tiny villages.
The course is not traffic-free but traffic is usually very limited.
Krašić is an important Croatian pilgrimage centre. The race is held in honour of two cardinals and two bishops who were all born in the area and whose birthplaces are on the route.
One of them, cardinal Alojzije Stepinac, born in 1898 and beatified by the pope 100 years later, had been archbishop of Zagreb during World War Two. He was imprisoned by the communist regime for five years and then put under house arrest in Krašić until his death in 1960.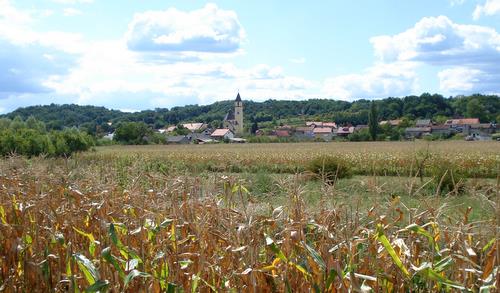 Krašić
Country: Croatia
Venue (Map): Krašić (Zagreb 50km, Ljubljana 122km, Nagykanizsa 185km, Graz 228km)
Date: Saturday 2 October 2010 (postponed from 8 May 2010)
Race distance: 23.4km
Start and finish: on the main square in Krašić
Start time: 15.00
Entries: on the day This e-mail address is being protected from spambots. You need JavaScript enabled to view it
Entry fees: 50 HRK (ca. 7 EUR)

Race centre: at the football ground of NK Krašić (on the day until 14.00)

You get: finisher T-shirt, medal, a warm meal after the race
Prizes: prize money and trophies to the first 3 M/F; prize money or practical prizes to the first 3 in each category (prizes are not cumulative)

Free bus from Zagreb to Krašić: at 11.00 from the car park at the basketball centre 'Dražen Petrović' (Andrašecova ulica); return after dinner
Number of finishers 2009: 93
Event details (in Croatian): 14. Atletska utrka Dolinom Kardinala
No guarantee is made as to the accuracy or thoroughness of the information on this page.