4th Kamnje Cross 2010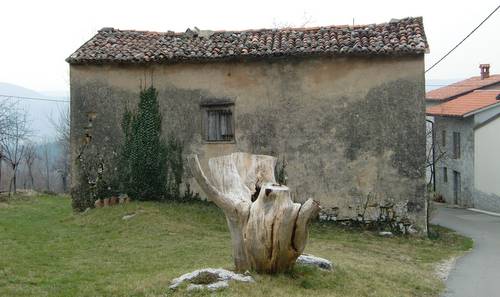 Held in mid-January, the Kamnje Cross is the second of a series of four cross-country running events in Slovenia's Primorska region, near the Gulf of Trieste.
Participants run several laps around the fields of Kamnje, a pretty village with lots of small vineyards, fruit trees, palm trees and cactuses, located on the slopes of the densely forested Karst plateau of Trnovski gozd ("Trnovo Forest").
The area is often very windy in the winter but usually snow-free, and with so many grassy fields and trails around, it's ideal for cross-country running.
The distance you run depends on your age category:
5km: men (born 1960 and older), women (born 1991/1992, and 1974 and older)
6km: men (born 1991/1992, and 1961-1974), women (born 1975-1990)
8km: men (born 1975-1990)
All races of the series are mainly meant to test your shape, do some proper speed training, get some fresh air, meet people and have fun. There's no prize money. Entry fees stand at 3.50 Euros, children run for free.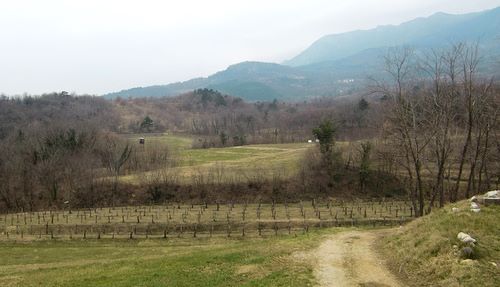 Country: Slovenia
Venue (Map): Kamnje pri Ajdovščini (Gorizia 20km, Trieste 40km, Ljubljana 89km)
Date: 17 January 2010 (Sunday)
Distance: 300m-3km (children), 5km; 6km; 8km
Start time: 11.00-12.00 (children); 12.25 (5km), 13.00 (6km), 13.45 (8km)
Entries: on the day from 9.00 a.m. at the start
Entry fees: 3.50 EUR; no entry fees for athletes 18 years and under
You get: tea and fruit
Prizes: medals to the first 3 in each category, possibly practical prizes as well
Number of finishers 2009: 69 children, 52 juniors and adults
Event website (in Slovene): filipides.com
No guarantee is made as to the accuracy or thoroughness of the information on this page.