1st Sveti Martin Race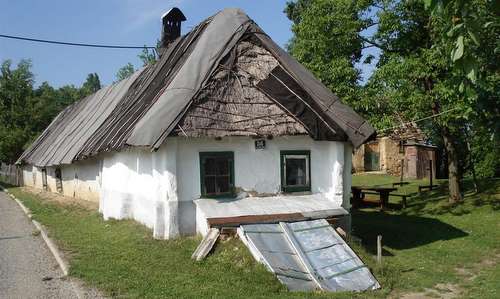 A traditional house in the vineyards near Sveti Martin
Croatia's northernmost county Međimurje, which borders Slovenia and Hungary, is home to a new running event.
Start and finish of the 11.2km race will be at the modern spa of Toplice Sveti Martin that nestles against wooded hills and vineyards. We couldn't find out much about the route, however. You will run on a mix of asphalt and dirt roads, and probably the course will be undulating.
The area is lovely with rolling hills to the south and the River Mura meandering its way through protected landscape to the north. In 2006, the European Commission awarded the title "European Destination of Excellence" to the village of Sveti Martin na Muri, 4km from the spa.
The entry fees are very low and runners get a warm meal and free entry to the thermal indoor and outdoor pools after the race.
Country: Croatia
Venue: Sveti Martin na Muri (Varaždin 28km, Maribor 70km, Zalaegerszeg 76km)
Date: 18 October 2009 (Sunday)
Distance: 11.2km
Start time: 10.30
Start and finish: Toplice Sveti Martin (Sveti Martin Spa & Golf Resort)
Entries: by e-mail until 17 October 2009 (This email address is being protected from spambots. You need JavaScript enabled to view it.); on the day from 8.00 to 10.15 at the start

Entry fees: 40 HRK (approximately 5.50 EUR)
You get: T-Shirt, medal, a warm meal after the race, free entry to the thermal pools
Prizes: trophies and presents to the first 3 M/F, medals and presents to the first 3 in the categories
Showers and changing facilities: yes
Event website (in Croatian): Utrka Sveti Martin

Tourist information (in four languages): Toplice Sveti Martin, Sveti Martin na Muri

No guarantee is made as to the accuracy or completeness of the information on this page! Please use an alternative source to verify the above information.