1st Race across Slovenia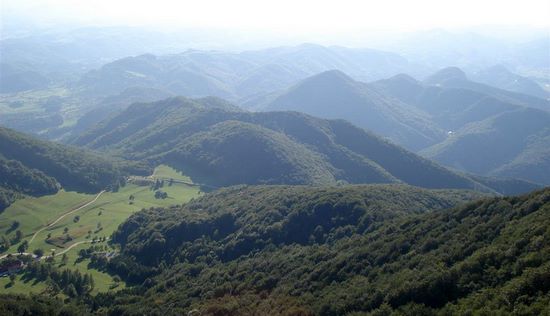 400km is slightly too much for you? Well, you can join the race on any stage ...

This ultra marathon race across Slovenia is a new event for true asphalt aficionados. They will run about 400 kilometres in five days, from the Hungarian border in the north-east of the country to the Adriatic coast in the south-west.
The race will follow a hilly route through very different landscapes and cultural regions, from the fields and vineyards in the Prekmurje region through the dense forests of the Karst to the picturesque coastal town of Piran on the Adriatic Sea.
The summer heat won't make this task easier but you can expect the race organizers to do their best to make you feel comfortable - they staged the 50km Slovene Alpine Marathon, a very friendly and nice event, for eight years.
In the unlikely case you find 400 kilometres a bit too much join the race on any stage and run just one ultra marathon.
Country: Slovenia
Venue: Hodoš-Ptuj-Sevnica-Lipa-Postojna-Piran
Date: 12-16 August 2009 (Wednesday-Sunday)
Distance: ca. 400km in 5 stages
1st stage: Hodoš- Ptuj (81km)
2nd stage: Ptuj - Sevnica (91.5km)
3rd stage: Sevnica - Lipa (75km)
4th stage: Lipa - Postojna (66.5km)
5th stage: Postojna - Piran (80km)
Start time: 1st stage: 8am; all other stages: 6am
Entries: entries close 1st August (10th August for single stages)
Entry fees: 130 EUR (if you organize your own transport and accommodation); 300 EUR including transport (from Piran to Hodoš before and after the race), accommodation and dinner (accommodation can only be provided for 20 runners); 20 EUR for single stages
You get: T-Shirt; for runners of all five stages: a present, certicate, finisher T-Shirt
Event Website (in English and Slovene): Trans Slovenia
No guarantee is made as to the accuracy or completeness of the information on this page! Please use an alternative source to verify the above information.