16-18 June 2023
The Podbrdo Trail Running Festival takes place annually in June in the village of Podbrdo which sits in a beautiful remote location in the narrow Baška grapa valley on the edge of the Julian Alps in Slovenia.
The event offers five highly-challenging trail races:
Ultra Trail Pušeljc 100+ km (UTP 100+ km): 103km ultra trail race with 6,600m of ascent and 6,600m of descent
Ultra Trail Pušeljc 70+ km (UTP 70+ km): 70km ultra trail race with 3,970m of ascent and 3,970m of descent
Gorski Maraton Štirih Občin 40+ km (GM4O 40+ km): 42km mountain marathon with 3,100m of ascent and 3,100m of descent
Graparski Trail 20+ km: 20km mountain race with 1,700m of ascent and 1,700m of descent
Rapallo Trail 10+ km: 10km mountain race with 600m of ascent and 600m of descent
Podbrdo is located at an elevation of 520 metres. The highest point on the marathon course is at 1,760 metres above sea level on the Čez suho saddle: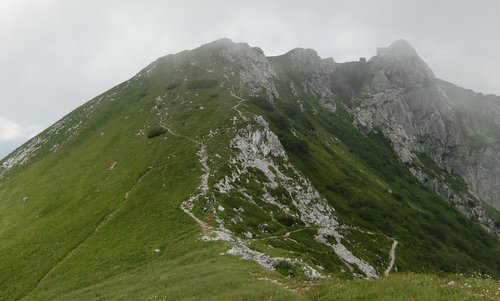 Map of the venue:
Podbrdo Trail Running Festival 2023:
Date:
16-18 June 2023 (Friday-Sunday)
Event website:
No guarantee is made as to the accuracy or thoroughness of the information on this page.