Saturday 8 October 2022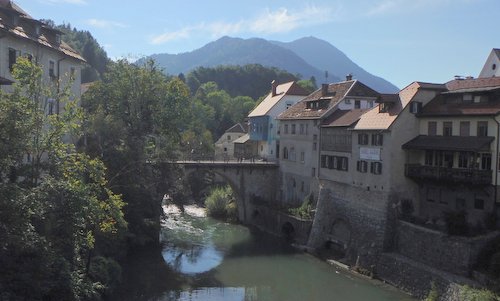 The Tek na Lubnik is a mountain running event in the alpine Gorenjska region in Slovenia.
Entrants can choose between two very challenging trail races:
5km uphill (+700m of ascent)
13.9km up and down (+859m of ascent)
Both routes begin at an elevation of 357 metres in the delightful old town of Škofja Loka, which is located about twenty-two kilometres from the city centre of Ljubljana.
The 5km route ends at the mountain hut on the summit of the densely-wooded Lubnik (1,025m). The time limit to finish the race is 70 minutes.
The 13.9km route is an up-and-down loop course (5km uphill, then 8.9km back to Škofja Loka). The time limit is two and a half hours.
It is allowed to use hiking poles.
Map of the venue:
Tek na Lubnik 2022:
Date:
4 September 2022 (Sunday)

New date: 8 October 2022 (Saturday)
Start time:
Event website:
Number of finishers:
No guarantee is made as to the accuracy or thoroughness of the information on this page.