Tuesday 15 August 2023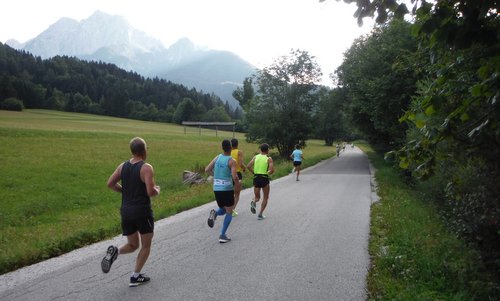 The Kranjskogorska 10ka ('Kranjska Gora 10k') takes runners out and back along the Upper Sava Valley between the ski resort of Kranjska Gora and Slovenia's border with Italy.
Held annually on Assumption Day (15 August), the event attracts about 100 to 150 runners every year.
Starting and finishing in front of the oldest hotel in town, Hotel Razor, the race is run on a cycleway along the valley, passing the source of the Sava Dolinka river as well as Kranjska Gora's ski pistes, including the steep Podkoren slope where the Pokal Vitranc World Cup races take place each winter.
The turnaround point is near the village of Rateče and the Planica ski jumps.
The first half of the course is slightly uphill (ca. 40 metres of ascent), the second half downhill.
In addition to the 10k race, the event offers a 400-metre fun run for children.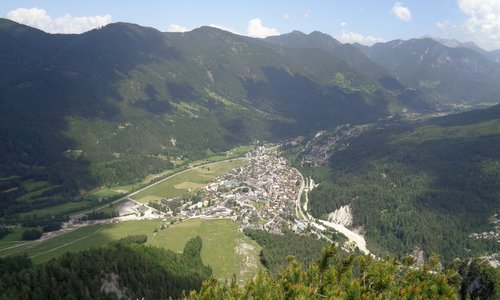 The route begins and ends in Kranjska Gora.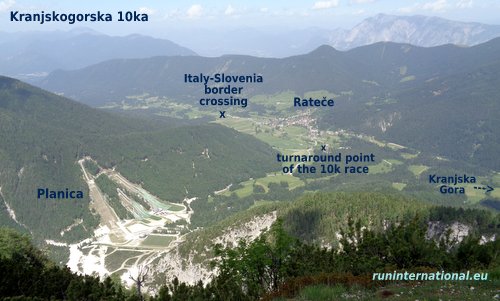 The turnaround point is near Rateče, five kilometres from Kranjska Gora.
Map of the venue:
29. Kranjskogorska 10ka:
Date:
Tuesday 15 August 2023 (Assumption Day, work-free day in Slovenia)
Start time (to be confirmed):
17.30: kids run
18.00: 10km
Event website:
Number of finishers:
2022: 102
2021: 82
2020: Event cancelled
2019: 178
2018: 140
2017: 145
2016: 107
2015: 145
2014: 136
No guarantee is made as to the accuracy or thoroughness of the information on this page.