Sunday 21 July 2019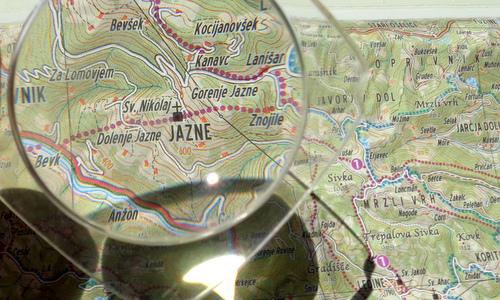 This gorski tek (mountain race) is held annually in summer in the municipality of Cerkno in the Primorska region in the western part of Slovenia.
It takes place in a remote and very beautiful region which you would probably hardly ever visit if it weren't for this race.
You will need a good map or a fully functioning GPS navigation system to find the start area in Gorenje Jazne, the upper part of the village of Jazne, situated at an elevation of about 685 metres in the Cerkljansko hribovje (Cerkno Hills).
The route is 5.88 kilometres long and mainly uphill (484 metres of ascent). But it includes several downhill sections as well. Almost a quarter of the course is downhill (162 metres of descent).
The finish line is at 1,007 metres above sea level at the domačija Pr´Slabet farm, near the summit of Bevkov vrh (Bevk Peak, 1,051 metres).
Map of the venue (blue: start, red: finish):
Number of finishers:
2019: 91
2018: 88
2017: 83
2016: 66
13. Gorski tek na Bevkov vrh:
Date:
Start time:
Event website:
Archive:
Race review and details:
No guarantee is made as to the accuracy or thoroughness of the information on this page.