Saturday 18 March 2023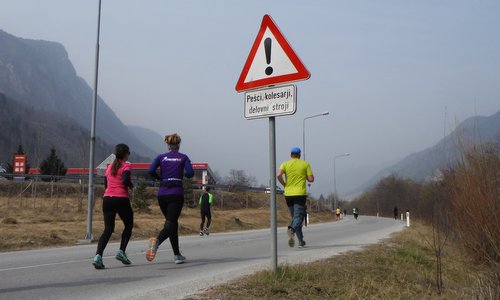 The Pomladni tek ('Spring Run') attracts several hundred runners of all ages to the steel town of Jesenice which sits in the steep Upper Sava Valley in the alpine Gorenjska region in Slovenia.
The event comprises a 10k race and a number of shorter races for children and fun runners.
Starting and finishing at the protected Stara Sava ('Old Sava') ironworks complex, the 10k takes the runners on asphalt roads out and back along the valley.
A short portion of the course is on gravel.
The route, which is popular with local runners, cyclists and inline skaters all year round, is mainly flat. For the time of the race it is closed to traffic.
The event coincides with the Jožefov sejem (St Joseph's Fair), a traditional craft fair that is held yearly at the Stara Sava. The three-day fair features plenty of live music and many hawkers selling local and non-local products.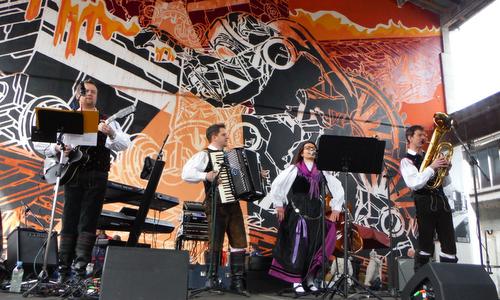 Map of the venue:
15. Pomladni tek:
Date:
Event website:
Number of finishers in the 10k race:
2023: 129
2022: 58
2021: 37
2020: Event cancelled
2019: 74
2018: 63
2017: 112
2016: 112
2015: 104
Archive:
Race information:
No guarantee is made as to the accuracy or thoroughness of the information on this page.