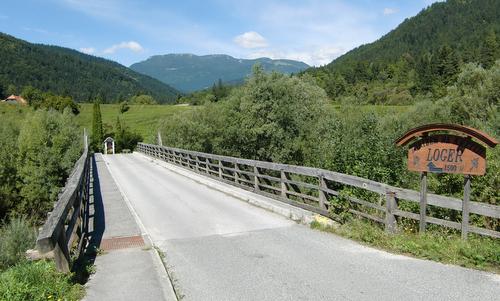 The Maraton Celje - Logarska dolina is a running event in the Štajerska (Styria) region in Slovenia.
Four point-to-point races are available:
73km starting in Celje
42km starting in Mozirje
27km starting in Ljubno
17km starting in Luče
All four races take the runners along the beautiful Savinjska dolina (Savinja Valley).
With three kilometres to go to the finish, the route turns left into the Logarska dolina (Logar Valley), a picture-postcard glacial valley in the majestic Kamniško-Savinjske Alpe (Kamnik-Savinja Alps).
Finishing the ultramarathon from Celje to Logarska dolina is a major achievement for every runner. The course is undulating and overall uphill. Over the 73 kilometres, the route features approximately 2,300 metres of ascent and 1,750 metres of descent!
The race is run mainly on roads which are open to the public, so runners need to be aware of traffic. Parts of the course are on trails.
The last (and possibly final) edition of the event took place on 1 September 2018, with 438 finishers in the four races combined.
(Last update: 3 March 2020)
Map of the venue:
34. Maraton Celje - Logarska Dolina:
Date:
1 September 2018 (Saturday)
Number of finishers:
17km: 241
27km: 65
42.2km: 43
75km: 89
Event website:
www.drustvo-maratoncev-celje.si
No guarantee is made as to the accuracy or thoroughness of the information on this page.