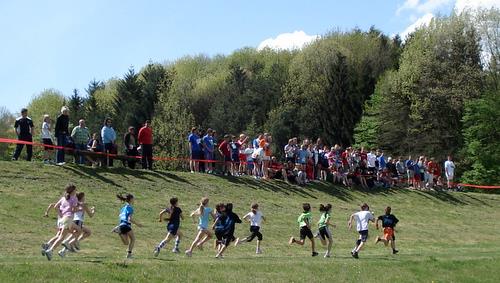 Held each April in the Štajerska (Styria) region in the eastern part of Slovenia, the Blaguški tek ('Blaguš Run') offers multi-terrain running races for all ages and abilities:
300m - 2km for children
3km for everybody
6km for women
9km for men
All races begin and end at Blaguško jezero (Lake Blaguš), a one-kilometre-long reservoir situated amid rolling hills in the municipality of Sveti Jurij ob Ščavnici.
The route is an undulating three-kilometre loop through lovely rural countryside, mainly on trails and gravel roads. A short uphill section, approximately 500 metres long, is on an asphalt road.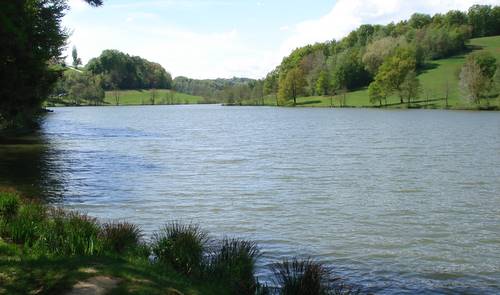 Map of the venue:
Number of finishers:
2022: Event cancelled
2021: Event cancelled
2020: Event cancelled
2019:

kids' races: 90
3km: 18
6km: 29
9km: 55
18. Blaguški tek: Event cancelled
Date:
Saturday 26 September 2020 (postponed from 18 April 2020)
Important information:
Due to construction works at Blaguško jezero, the 18th Blaguški tek will feature a different route starting at a different location.
Venue:
Osnovna šola (primary school), Ul. Edvarda Kocbeka 4, 9244 Sv. Jurij ob Ščavnici
Race distance:
300m-600m-1km- 2km for children
3.9km for everybody
7.8km for men and women
Event website:
Archive:
Race report:
No guarantee is made as to the accuracy or thoroughness of the information on this page.