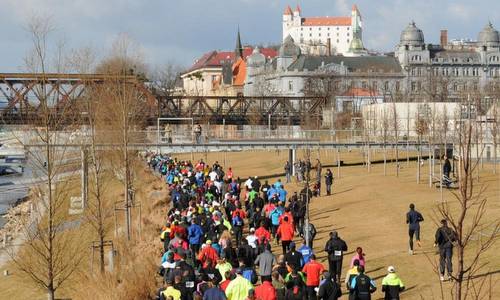 The zimná séria (Winter Series) is a series of running events held annually over the winter months at several different locations in Bratislava, capital city of Slovakia.
Each event offers a 10k race, a 5k and kids races.
Map of the venue:
Zimná séria 2020/2021:
Date:
7-15 November 2020 (virtual run): Halloweenská séria
3-6 December 2020 (virtual run): Mikulášska séria
6-10 January 2021 (virtual run): Trojkráľová séria
13 February 2021 (Saturday): Valentínska séria
6 March 2021 (Saturday): MDŽ séria
Event website:
No guarantee is made as to the accuracy or thoroughness of the information on this page.