Saturday 19 August 2023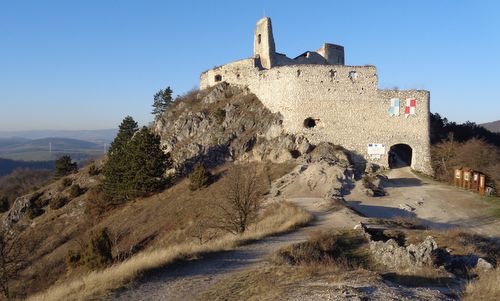 The Čachtický polmaratón (Čachtice Half Marathon) is a road running event held in the Malé Karpaty (Little Carpathians) in western Slovakia.
The race is open to individual runners and to relay teams of four.
Starting in the village of Čachtice, the route is an undulating, scenic, certified, U-shaped out-and-back course around a wooded hill crowned by the ruins of a spine-chilling castle, Čachtický hrad (Čachtice Castle), former residence of 'Blood Countess' Elizabeth Báthory (1560-1614), one of the world's most notorious serial killers.
The route runs, mainly on asphalt roads (with a bit of gravel in between), through woods and two villages, Višňové and Hrachovište.
Map of the venue:
34. Čachtický polmaratón:
Date:
19 August 2023 (Saturday)
Start time:
Entry limit:
220 half marathon runners and 10 relay teams
Event website:
Number of finishers:
2022: 163 runners and 10 relay teams
2021: 158 runners and 11 relay teams
2020: 198 runners and 11 relay teams
2019: 224 runners and 13 relay teams
No guarantee is made as to the accuracy or thoroughness of the information on this page.